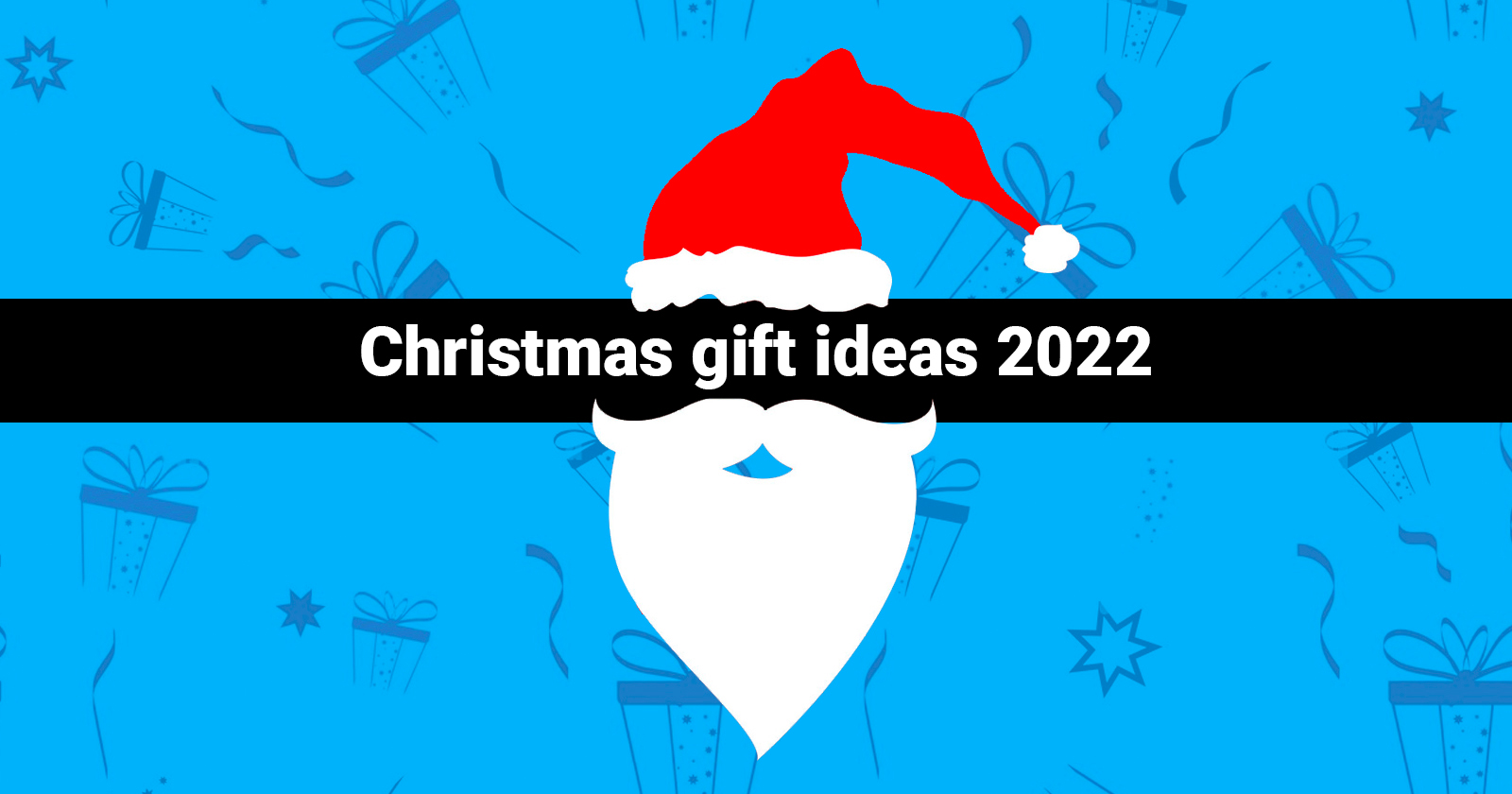 Since Christmas is about a month away, we decided to step away from serious insurance talk and spread some year-end festive joys with this article. 
The past couple of years, what with the pandemic, have been challenging to say the least… so, we suppose it is all the more important to spread some festive cheer; be it to someone who has given you a helping hand, supported your business or someone you'd like to bring positive vibes to!
Here's a list of gift ideas that we hope can inspire your gift for a special someone or a client for Christmas! 
Positive vibes / wellness
Satcha Tea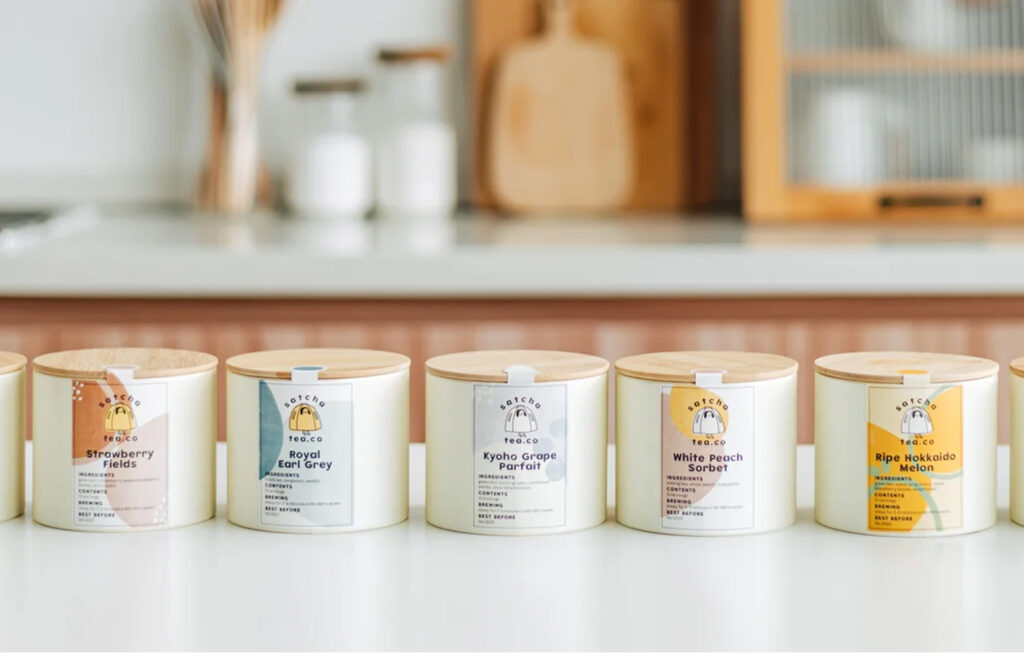 Image from Satcha Tea's website
Well, it is no secret that drinking tea has been scientifically proven to lower stress levels.
Essentially based on our quick googling, drinking at least 100ml (about half a cup) of tea a day seems to lower the risk of developing depression and dementia. Tea's antioxidant EGCG is thought to make people feel calmer and improve memory and attention.
While there are many places selling tea out there, our perennial favourite has got to be Satcha Tea (#supportlocal!).
Satcha Tea sources its tea from all over Asia – from Japan to Taiwan to India – and is hand-blended with natural ingredients, one small batch at a time. 
We love Satcha tea because of their unique blends! 
It is not everyday you hear of tea flavours like Kyoho Grape Parfait and Glazed Donut!
Satcha Tea's website explained that Satcha is 'thatcher' in Japanese katakana syllabary – and as a thatcher builds the roofs over our heads, we hope our teas feel like home to you. 
Nawwwww.
Check out Satcha Tea here.
Natureland Spa & Therapy Gift Voucher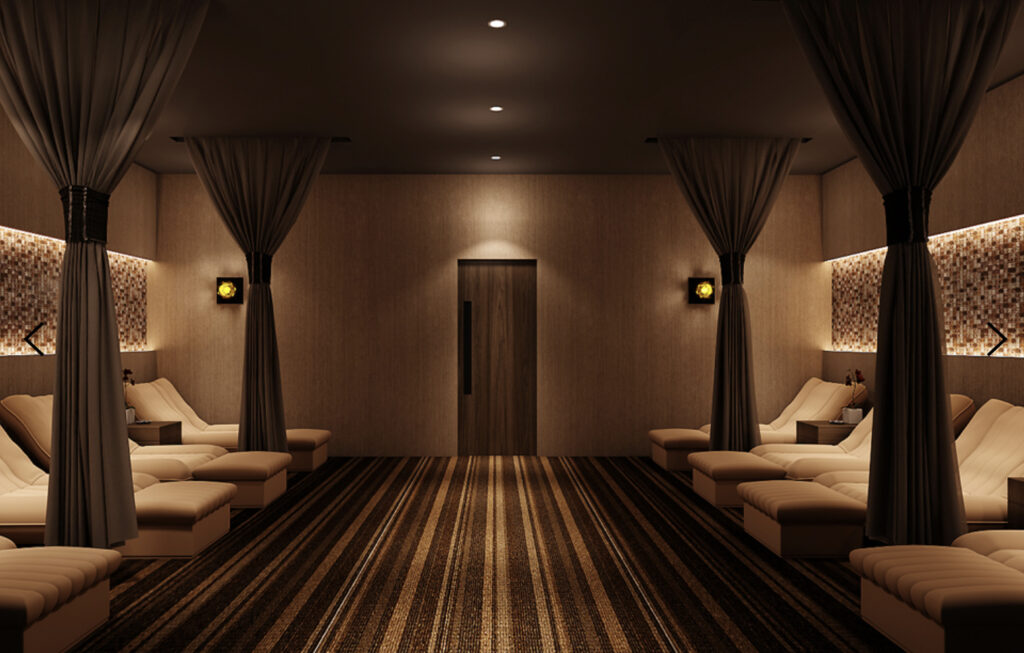 Image from Natureland's website
Nothing says wellness better than a Spa & Massage treat! Andddd Natureland definitely would appear in most lists of top Spa & Therapy centres in Singapore.
What's more, they have multiple branches located within the city centre at ION Orchard, Robertson Walk, Valley Point, East Coast, Holland Village, Orchard Point, Orchard Liat Towers, Chijmes and Marina Bay Sands to provide your gift recipient with a tranquil retreat from the hustle and bustle of the city.
Check out Natureland here.
Intellect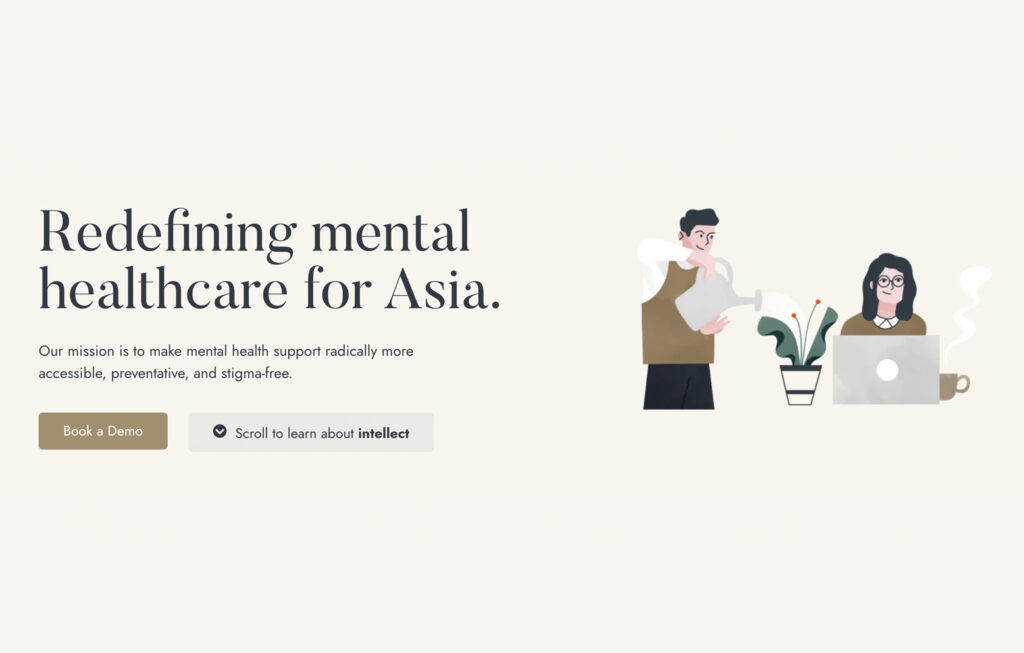 Image from Intellect's website
Not your typical 'gift' since it is not a physical item.
However, and in the vein of mental wellness, this might be a subscription that you can purchase on behalf for those you care about!
Intellect claims to be the most comprehensive mental health platform for Asia.
While it predominantly serves organisations and their employees, Intellect does provide support for individuals looking for help with personal and professional challenges. Their self-care platform and 1-1 coaching & therapy sessions enable users to scale obstacles and lead their best life.
Check out Intellect here.
We're not really strangers – self-love edition (card game)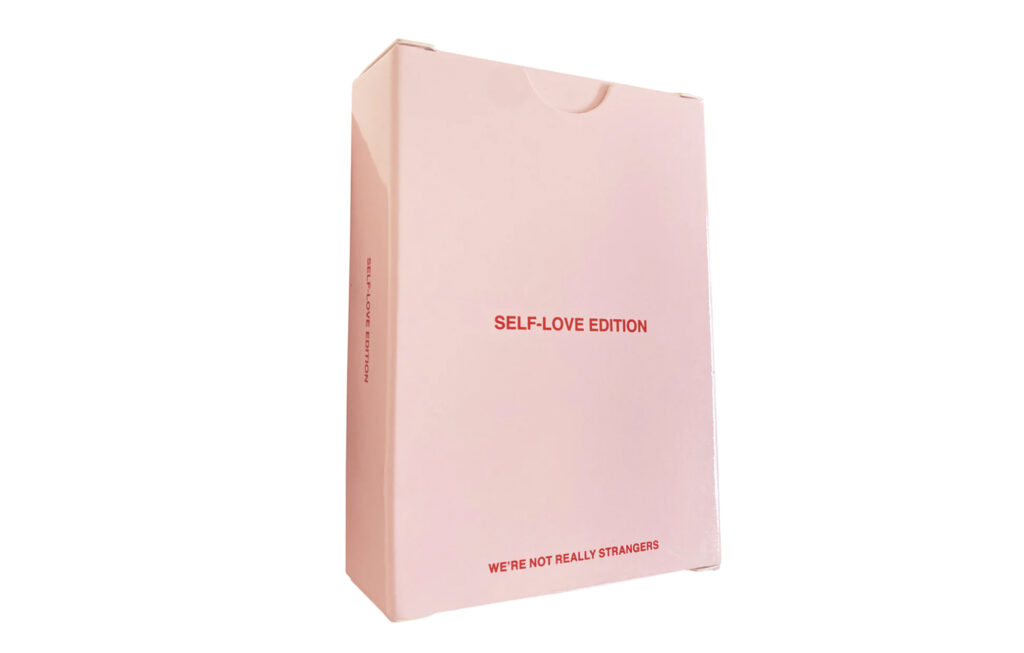 Image from We're not really stranger's website
The popular card game, We're Not Really Strangers, launched a 'self-love' edition meant for solo play instead of with a group.
We're Not Really Strangers is a card game that helps fuel fuel deep, meaningful conversations among friends and get to know one another more intimately. 
In this self-love edition, it focuses on boosting one's self-confidence and level of self-love. Have a friend, loved one or client who may be going through a tough patch? This may be the perfect gift to help give them a little lift.
Check out We're not really strangers here.
Personalised / Customised gifts
Joi by Q Framing – Personalised Photo Frames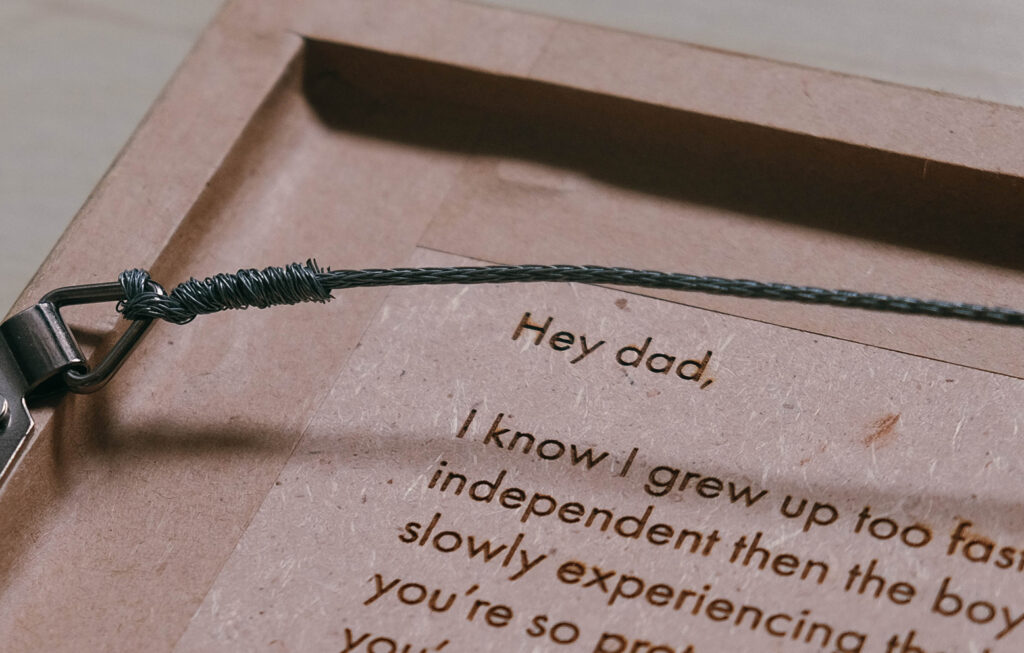 Image from Joi by Q Framing's website
While gifting a photo might be a little personal and cliche, we have this as a gifting idea on our list for those of you who may have that special client who is also a dear friend.
Joi's customised photo frames are not just your everyday ones. They allow customers to create captions on the frame's border like a 'secret letter engraving'.
The secret letter engraving, as the site describes, is a spot at the back of the frame that allows you to craft messages for the recipient. 
Yet another of our perennial favourite, making it to our list again.
Check out Joi by Q Framing here.
The Imprint's Customised A5 Notebook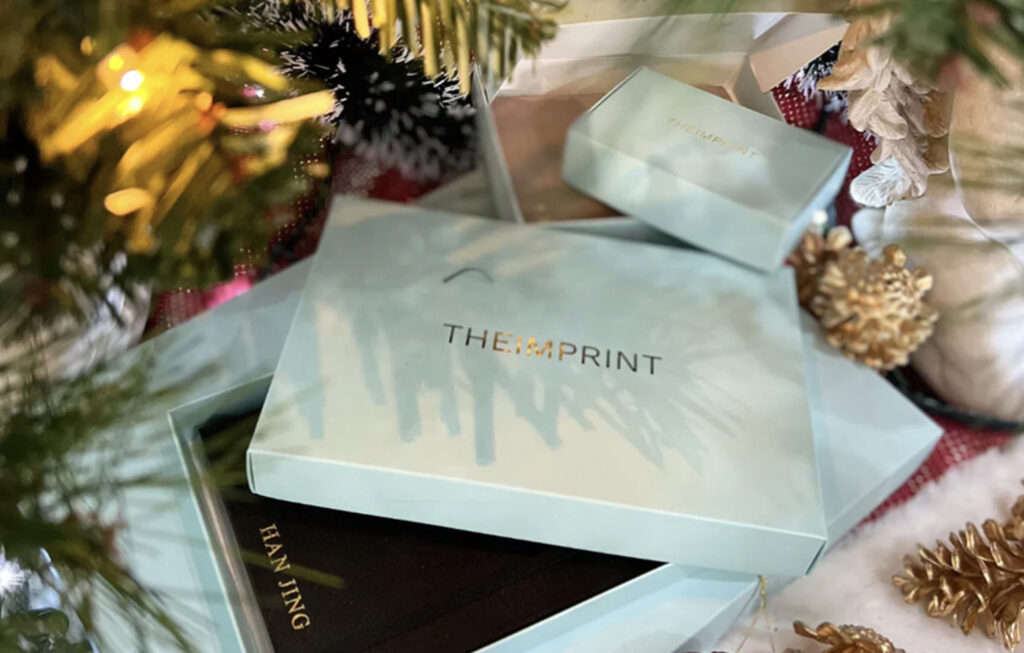 Image from The Imprint's website
Our world is dominated by digital tools that 'tech-detoxing' has become a 'thing' amongst many. 
What better way to conduct a daily 'tech-detox' than to pen reflections down pen and paper style.
Quick googling shows that 'studies have found that writing in a journal helps you with your sleep, gives you more self-confidence, boosts your memory and keeps you happy.'
Surprise your client by gifting them their very own personalised notebook from The Imprint. They allow customers to personalise their go-to notebook, secret diary or even yearly bullet journal planners with their name or initials.
Check out The Imprint here.
Okimochi Box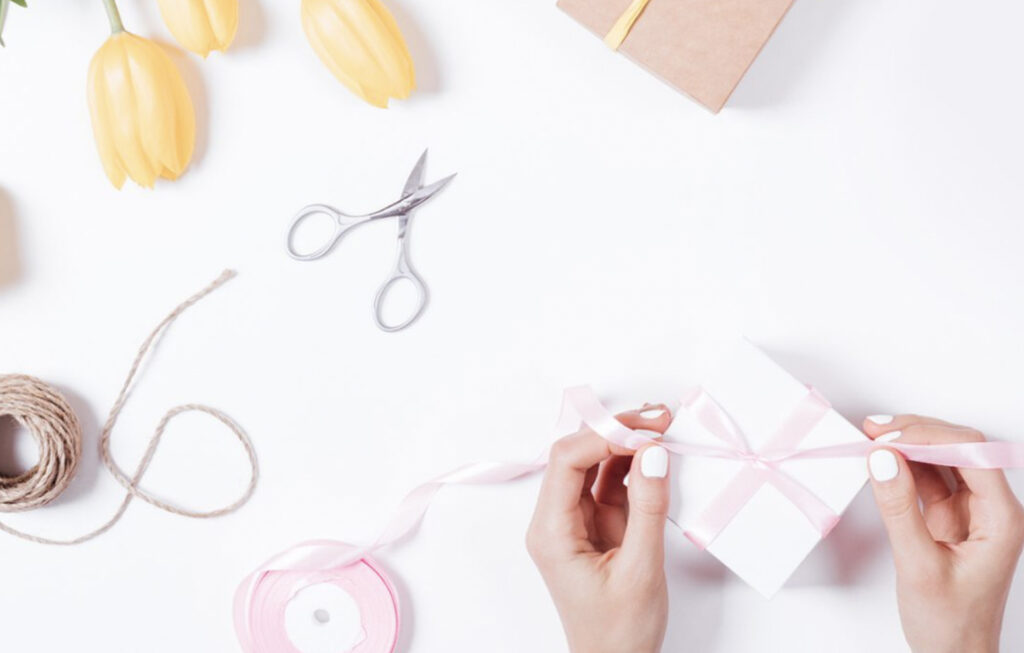 Image from Okimochi Box's website
Want every single gift to be curated, bespoke and matched to every specific individual recipient?
Okimochi Box prides itself on being able to curate a surprise gift box and deliver them on your behalf by simply having you describe the recipient.
Simply indicate the occasion, your budget and the fun part share about the recipient's quirks, interests, or even allergies and Okimochi Box will do the rest!
Word of warning for those who like to be in full control and hate surprises… you will not see what goes into an Okimochi Box until the day of the gifting. So, this is as much a surprise for the recipient as much as the gifter! 
Check out Okimochi Box here.
Get your Christmas shopping done and do good at the same time 
Social Gifting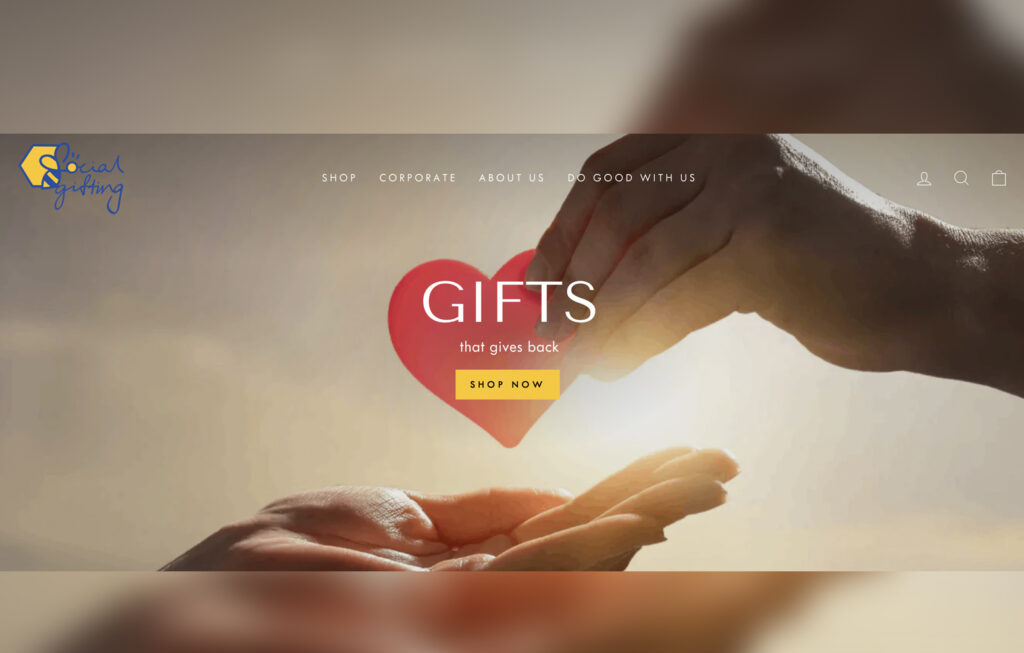 Image from Social Gifting's website
Social Gifting is a not-for-profit social enterprise, supported by NorthWest CDC and spearheaded by undergraduates from SUSS.
Its website mentioned that one of its goals is to empower differently-abled crafters to build on their strength to enable them to live an enriching life with dignity – enabling them to be a giver instead of a mere beneficiary, distract them from their illness, relieve their stress and help them earn passive income.
A really meaningful way to get your Christmas shopping done and to also do so for a cause. What better way to spread positive vibes than to give a gift that is already a gift when you make the purchase!
Check out Social Gifting here.
MamaShop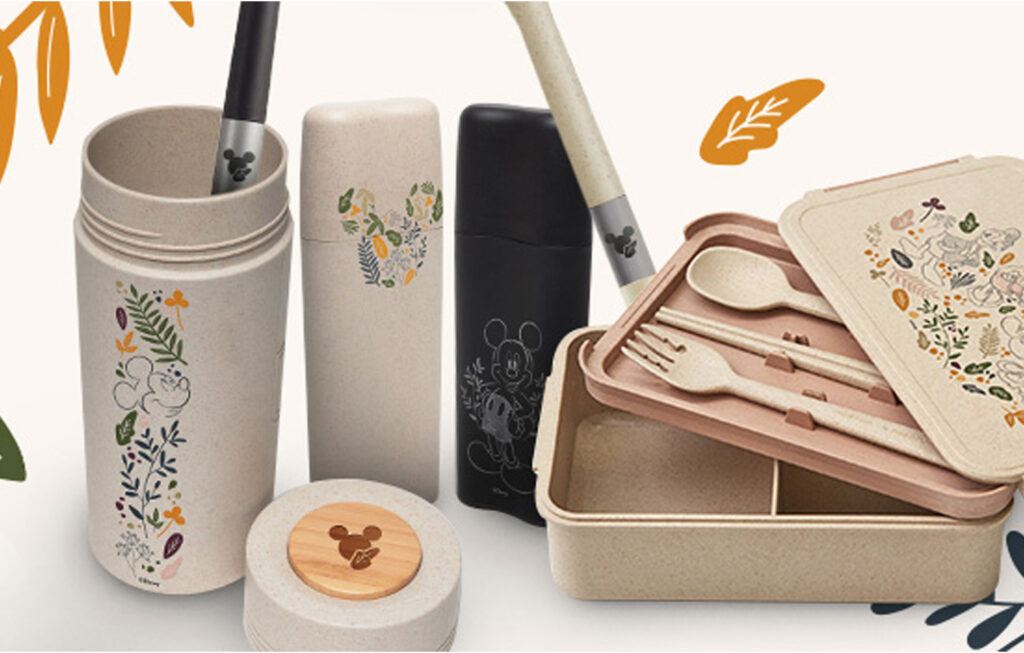 Image from MamaShop's website
MamaShop is a local eco-lifestyle brand that champions sustainability and zero-waste causes. Their products use raw materials ranging from the eco-friendly bamboo and agricultural waste like rice husks to conserve natural resources and minimise harmful environmental impacts during the whole product life-cycle.
Whilst focused mainly on dining, kitchen and home-ware like reusable straws and lunch boxes they do have a series that is in collaboration with Disney. So, if you are a Disney-buff AND would love to go-green and do your bit, MamaShop is the place to do your Christmas shopping!
Check out MamaShop here.
Are you an Insurance intermediary? Sign up for free now!
It is fuss-free. No credit card or payment required.
SIGN UP NOW
Subscribe to our Telegram channel to get the most insightful articles delivered to you automatically!
Join Telegram