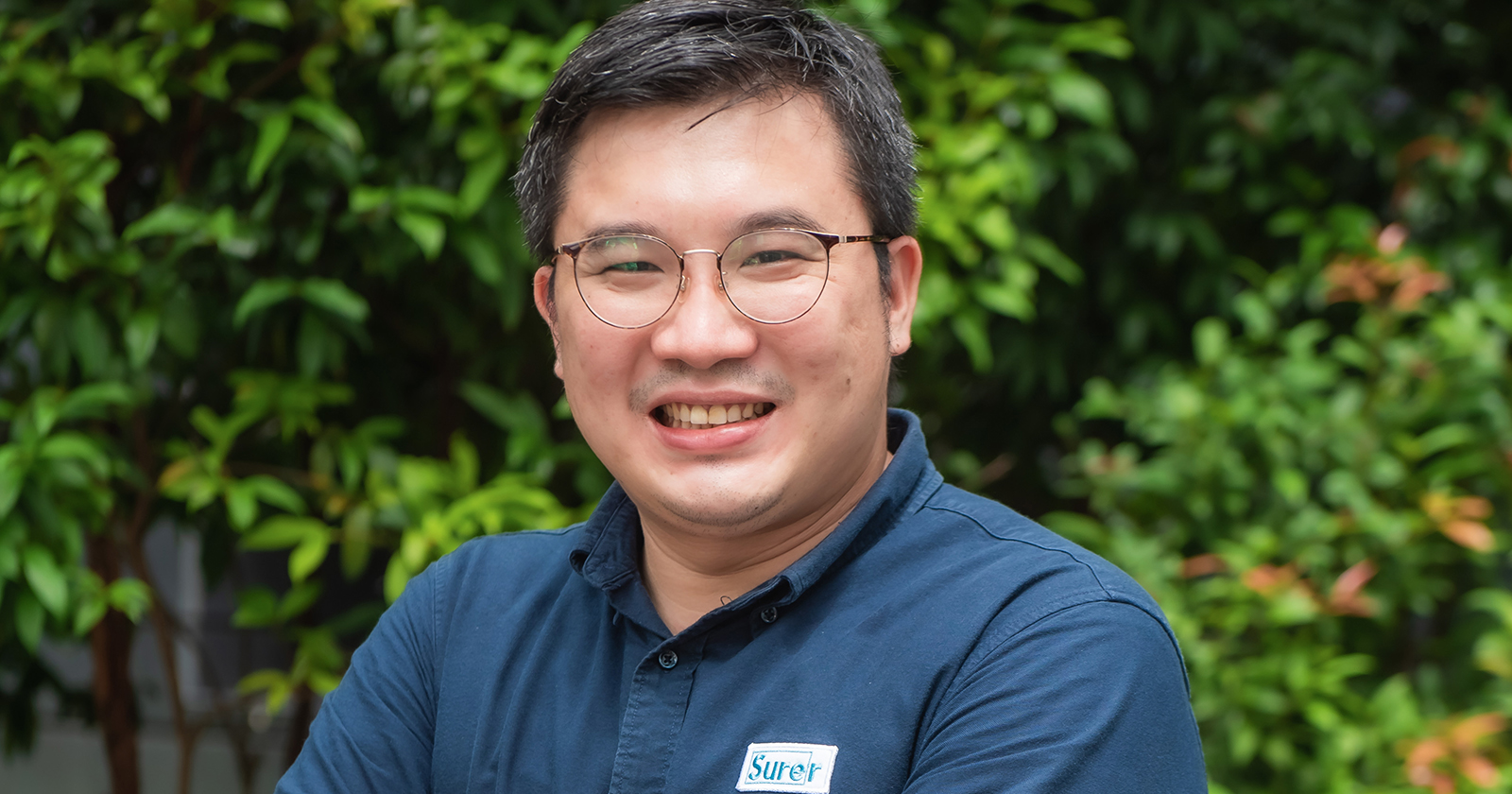 Our co-founder, Derren Teo, recently spoke to the team at InsureTech Connect Asia to share his views on Insurtech, partnerships and how this industry can grow!
Here's an excerpt of what was shared…
What is the story of the birth of Surer?
Essentially, the problem Surer will solve is to fix an inefficient General Insurance market in Singapore where there is a mismatch between demand; 70% of SMEs in Singapore are underinsured and supply; 90% of insurers are underrepresented. The vision of Surer is to be a fully connected platform that can, facilitate a 'triple-win' situation…
It's been more than a year since COVID-19 happened, tell us what has changed?
While this Winston Churchill quote – 'never waste a good crisis' – may be overused and come across as cliche, this has been the case for Surer. The pandemic, while unfortunate, has done two things – It has raised awareness amongst business on the importance of insurance; their business can be disrupted by even the most unimaginable of situations…
Share with us what's the latest happenings, how has Surer adapted to the new environment?
Along with the answer to the previous question, while we do not wish for the pandemic in any way or sense, what I has done is also pushed new opportunities for engagement, collaboration and digitalisation. An example of such would be the boom in webinars as an engagement / training channel. Here at Surer, we have been able to engage with our users through our monthly webinar where General Insurance Intermediaries who attend the full duration of the webinar will be provided a certificate of attendance by Singapore Insurance Institute…
What is your perspective of the insurtech scene here in Singapore? What do you look forward to?
…regardless, it has sparked a rejuvenation in the industry – to drive more conversations around applying technology to the traditional systems and processes that the industry has been built on. These conversations are also arising organically, from people who are part of this system, as they now start to recognise the challenges they or the industry have been facing. We are of the opinion that tech should not be built to disrupt for the sake of it. While 'disruption' is always a sexy term to use, we need to think back to the fundamentals of introducing new technology…
Read the full interview here!
Catch a recording of the panel discussion Derren was on at ITCA in the video below as well!
Are you an Insurance intermediary? Sign up for free now!
It is fuss-free. No credit card or payment required.
SIGN UP NOW
Subscribe to our Telegram channel to get the most insightful articles delivered to you automatically!
Join Telegram