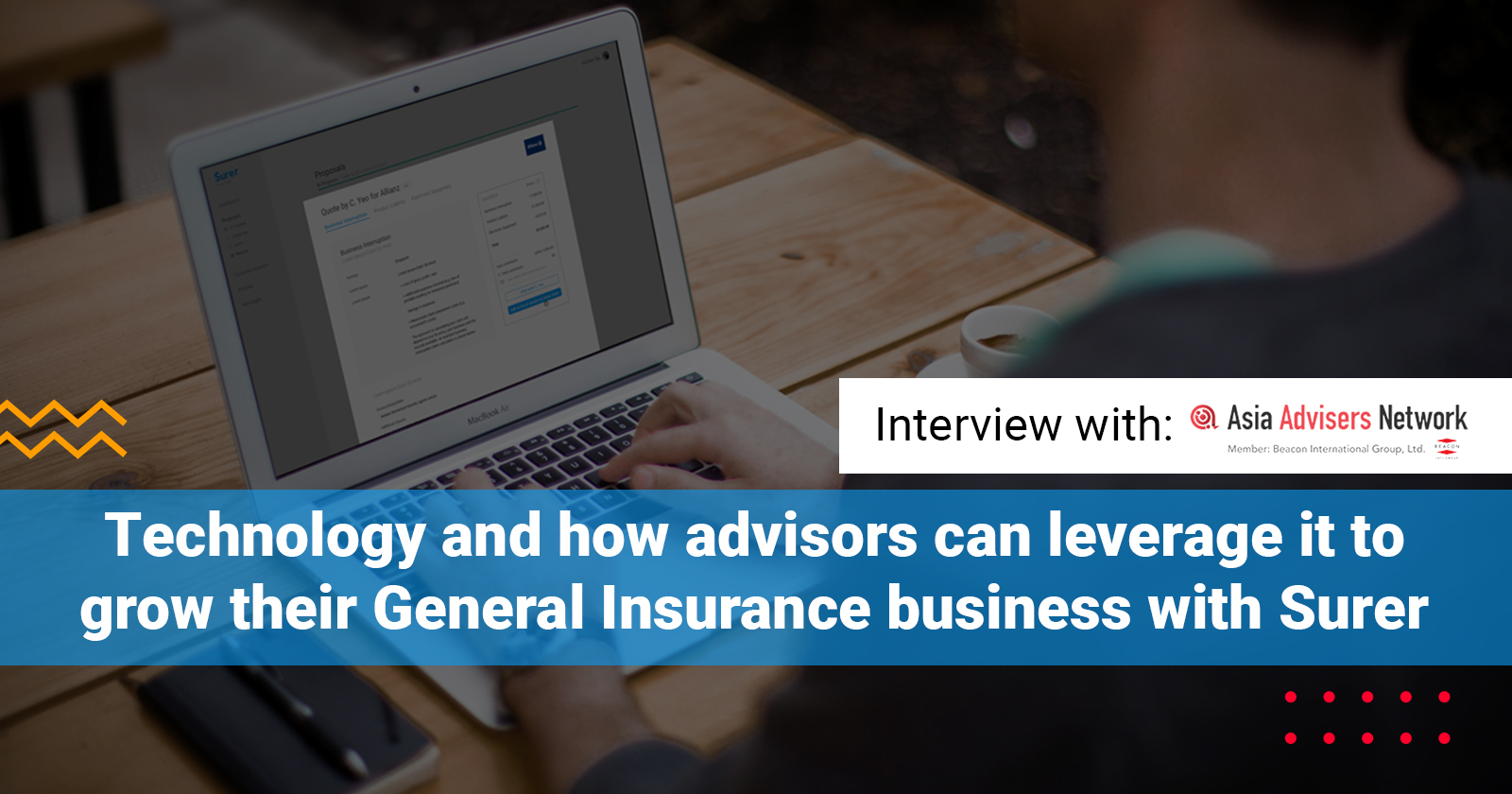 Excerpt
The last time we spoke to Surer, they had just launched Instant Quote Marketplace, a cloud-based platform that offers products from multiple insurers to allow financial advisers to view and compare the range of products, and ultimately get instant quotes from whichever insurer's product they pick. 
For users, it is time-saving and effective, as they can generate quotes and showcase them to their clients. Should they or their clients decide that this is the best-fit product, the intermediary can then decide if they want to close this deal directly, by taking on representation with the insurer.
Since its launch, Surer has made further product developments to the marketplace. Surer co-founder Derren Teo said, "We have made huge progress in terms of product iteration and feature launches since. This is only possible because we have a strong pool of users who have been giving us very good feedback that are highly actionable."
Not only are they partnering more insurers to onboard their products with an instant quote functionality, but they have added a feature that enables products in the marketplace to be customised by advisers to cater to their clients' varying needs with bespoke covers. 
Once an adviser has digitally shared cover and quotation details of a product, the payment process is straight-through as their clients make payment directly with the insurer to confirm their take up. There is also an auto-policy information storage for products sold through the marketplace…
Read the full article here on Asia Advisers Network
Are you an Insurance intermediary? Sign up for free now!
It is fuss-free. No credit card or payment required.
SIGN UP NOW
Subscribe to our Telegram channel to get the most insightful articles delivered to you automatically!
Join Telegram