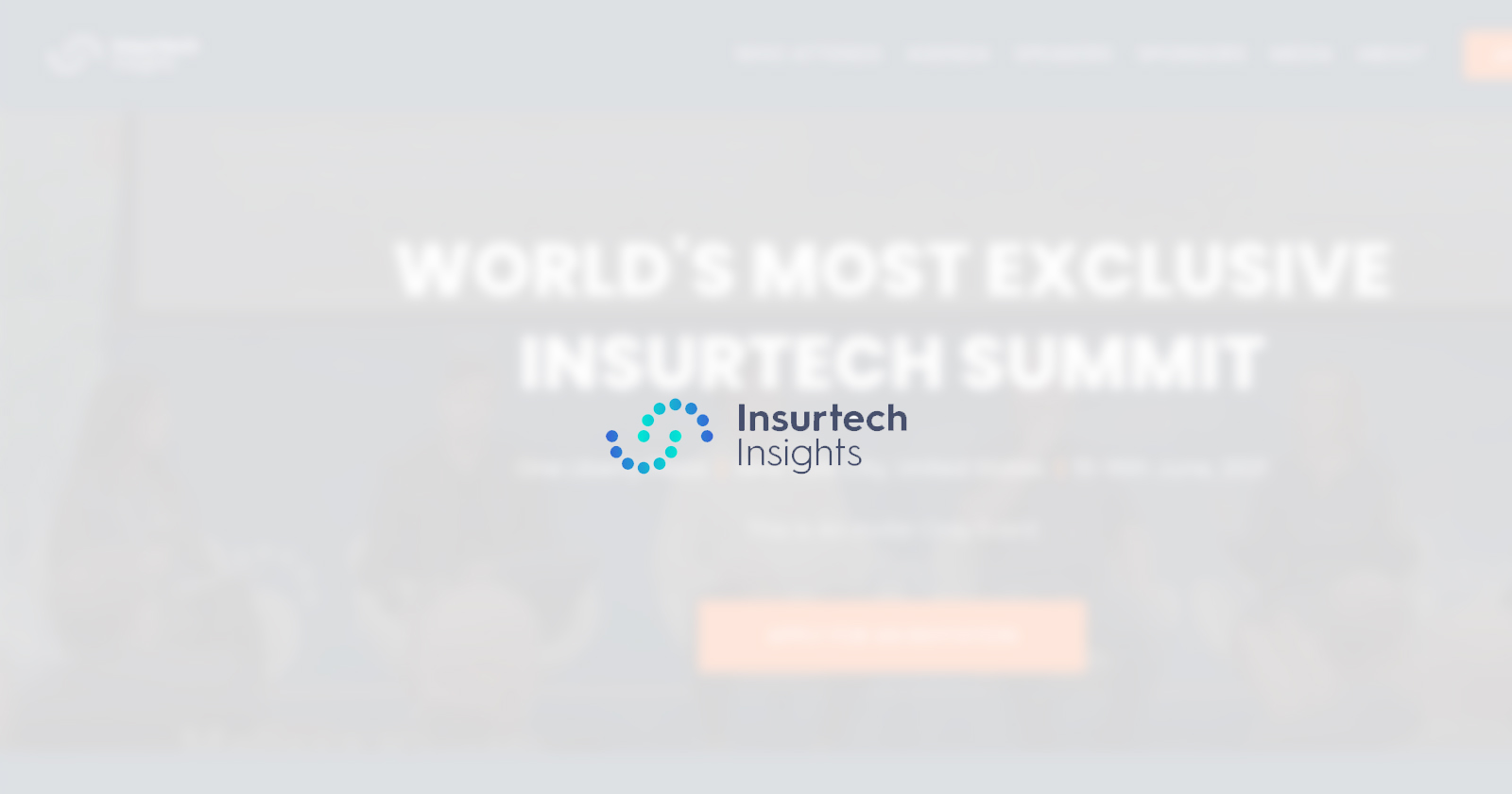 Excerpt:
An insurance technology start-up in Singapore (SurerSG) has launched a cloud-based platform that seeks to help general insurance carriers and intermediaries expand their reach, especially in the small and medium enterprise sector.
"The vision of SurerSG is to be a fully connected platform that can facilitate a 'triple-win' situation where policyholders can be presented more options."
"Because of a highly efficient intermediary salesforce, policyholders can now advise better, close faster and ultimately give more business to insurers who now have access to these 'supercharged' intermediaries," said Derren Teo, Co-Founder of SurerSG.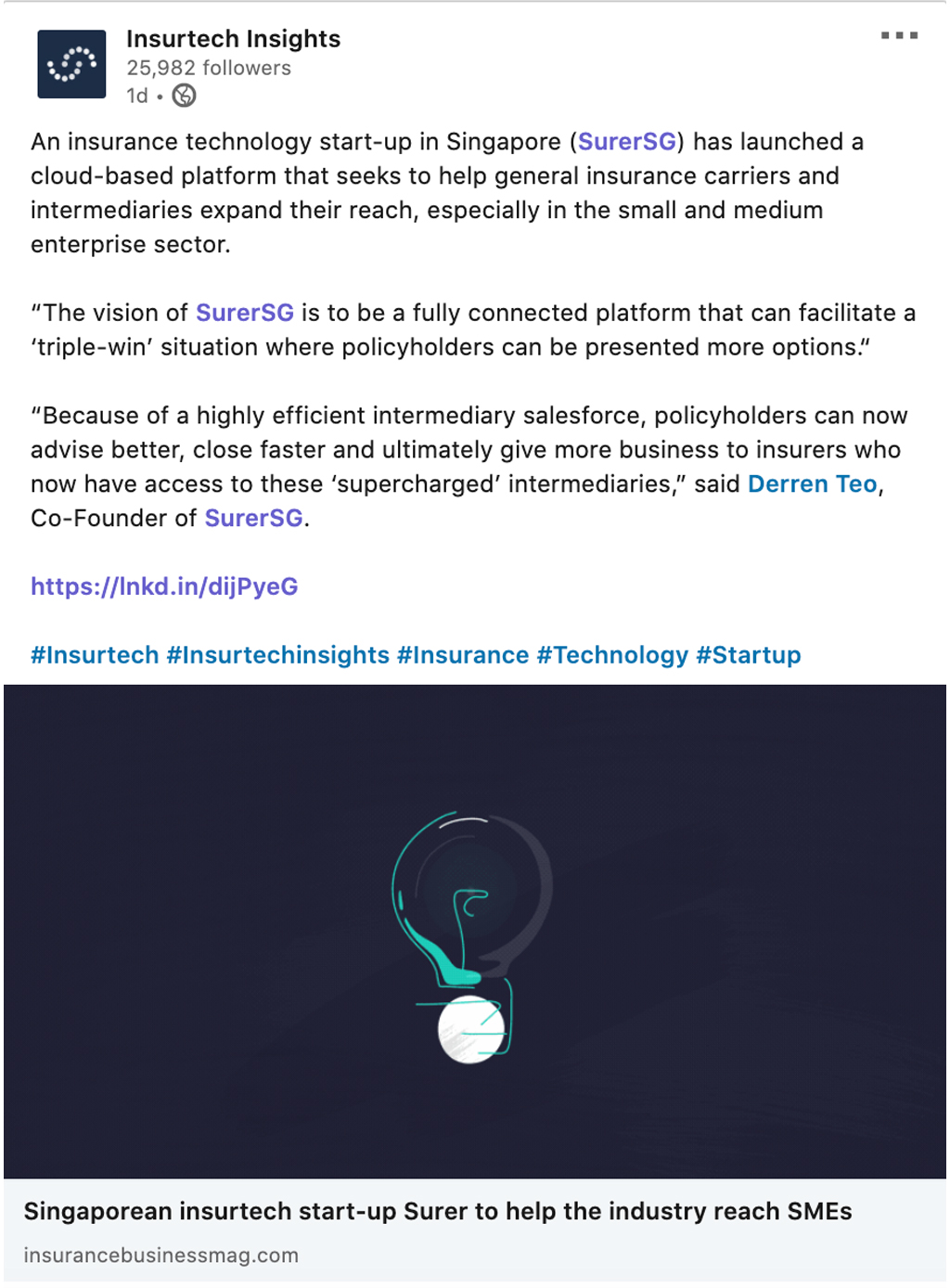 Check out the post on Insurtech Insights here
Are you an Insurance intermediary? Sign up for free now!
It is fuss-free. No credit card or payment required.
SIGN UP NOW
Subscribe to our Telegram channel to get the most insightful articles delivered to you automatically!
Join Telegram