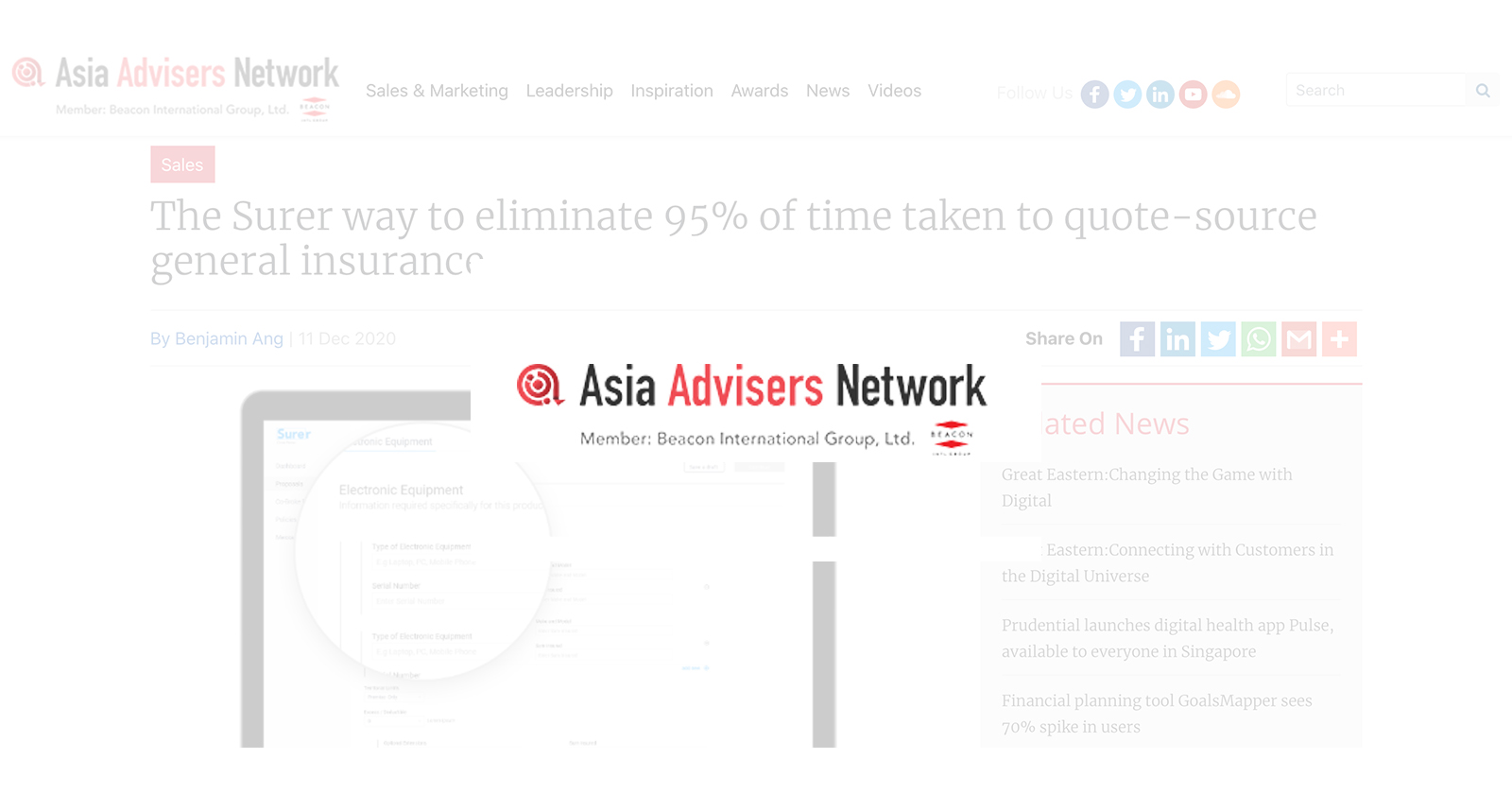 Excerpt:
Most financial advisers do not fully embrace the potential of the general insurance business. One of the main reasons is that intermediaries in the sector are often stuck with a tiresome manual workflow where they spend most of their time on administrative work. Asia Advisers Network spoke with the founders behind insurtech firm Surer, which aims to revolutionalise the way general insurance business is done.
Surer is a cloud-based, web platform which harnesses the power of insurtech to help general insurance intermediaries optimise process efficiencies to close deals faster.
For example, the traditional way is to fill up multiple proposal forms to get quotes from a maximum of three general insurers that an agent can represent. But Surer users just need to fill up a proposal form once to get multiple quotes from all insurers in their pre-selected referral circle…
Read the full article on Asia Adviser Network here
Are you an Insurance intermediary? Sign up for free now!
It is fuss-free. No credit card or payment required.
SIGN UP NOW
Subscribe to our Telegram channel to get the most insightful articles delivered to you automatically!
Join Telegram