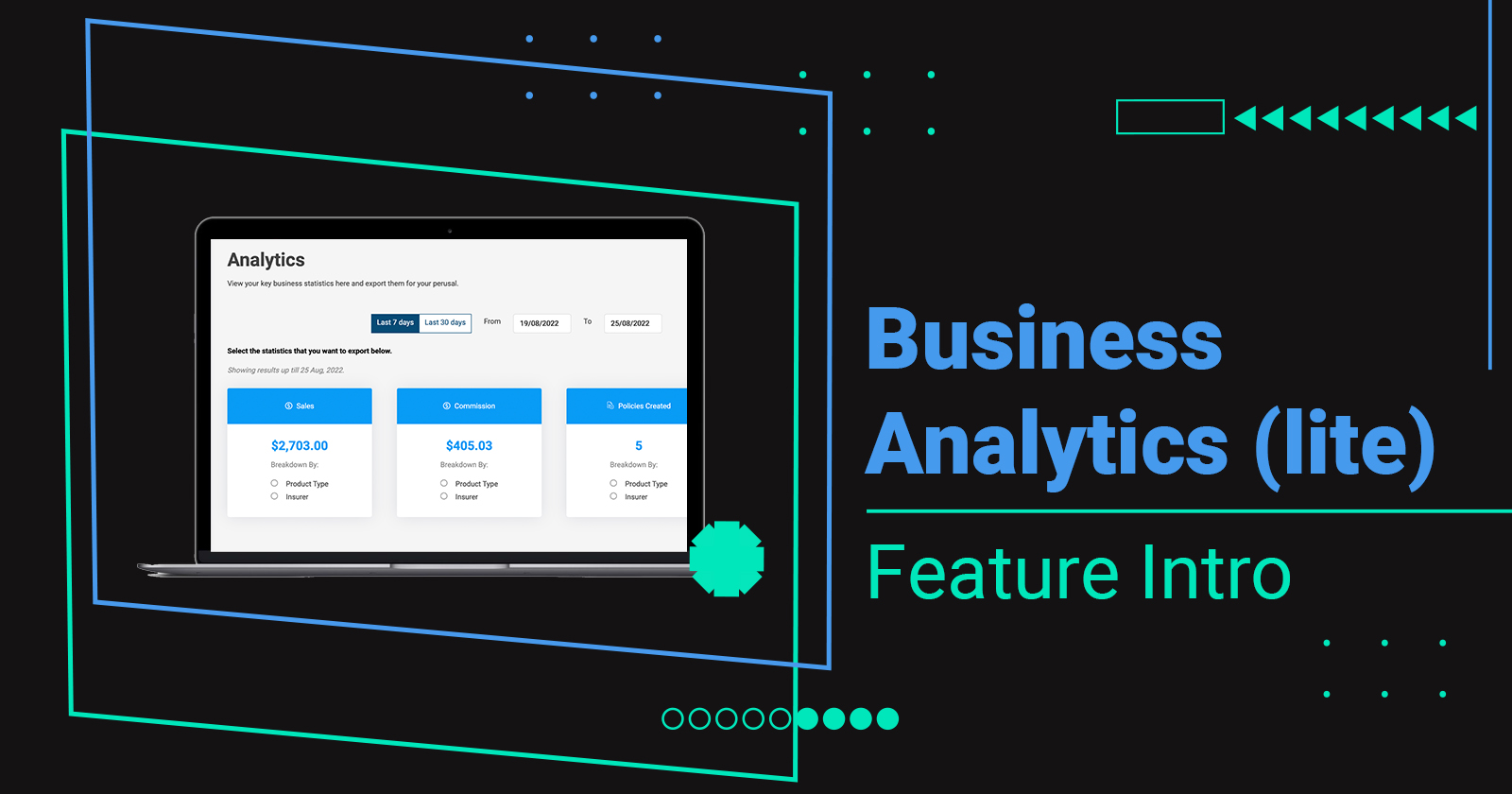 As intermediary users get more active on Surer, we recognise the need for some form of analytics tool that allows users to get an overview of their business and transactions done via Surer.
So… this new feature!
Business Analytics (Lite)
We know there can be a lot more done to this feature to provide more insights thus we are calling this a 'Lite' version! While iteration work is underway, here's sharing what users can get out of their Business Analytics (Lite) feature.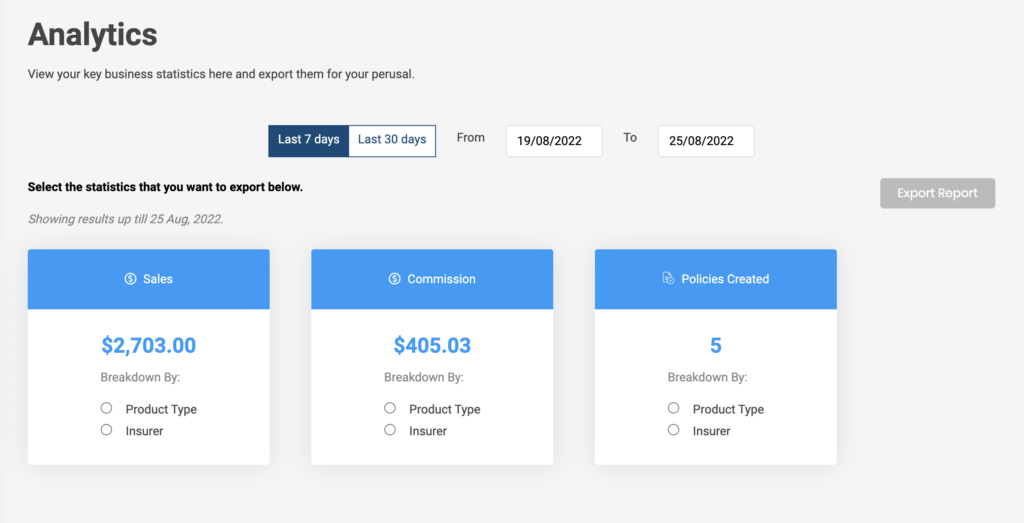 Users will be able to get an overview of 3 key metrics (as seen on the 'cards' in the screenshot above)
Sales i.e. the premiums worth of policies that have been sold in the selected date range
Commission
Policies created
These headline numbers can be further broken down into two levels:
To do so, users simply have to select the 'type' of breakdown required for the particular metric and click on 'Export Report'. Before doing so, be sure that the date range for the required data for the report is toggled accordingly!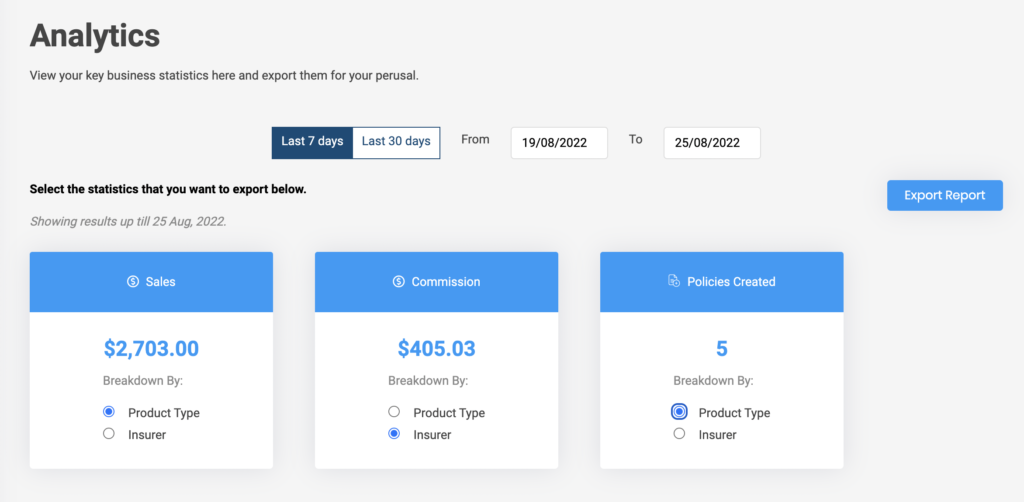 Users can then expect to receive an email with an attachment of this report that will show in-depth breakdown required!
We wanted to keep things lite at the start to not inundate users. However, keep your eyes peeled as this is just the beginning of an ever improving Business Analytics feature!
Like what you see? SIGN UP FOR FREE NOW and start driving even greater efficiency for you and your team's insurance business!
Are you an Insurance intermediary? Sign up for free now!
It is fuss-free. No credit card or payment required.
SIGN UP NOW
Subscribe to our Telegram channel to get the most insightful articles delivered to you automatically!
Join Telegram