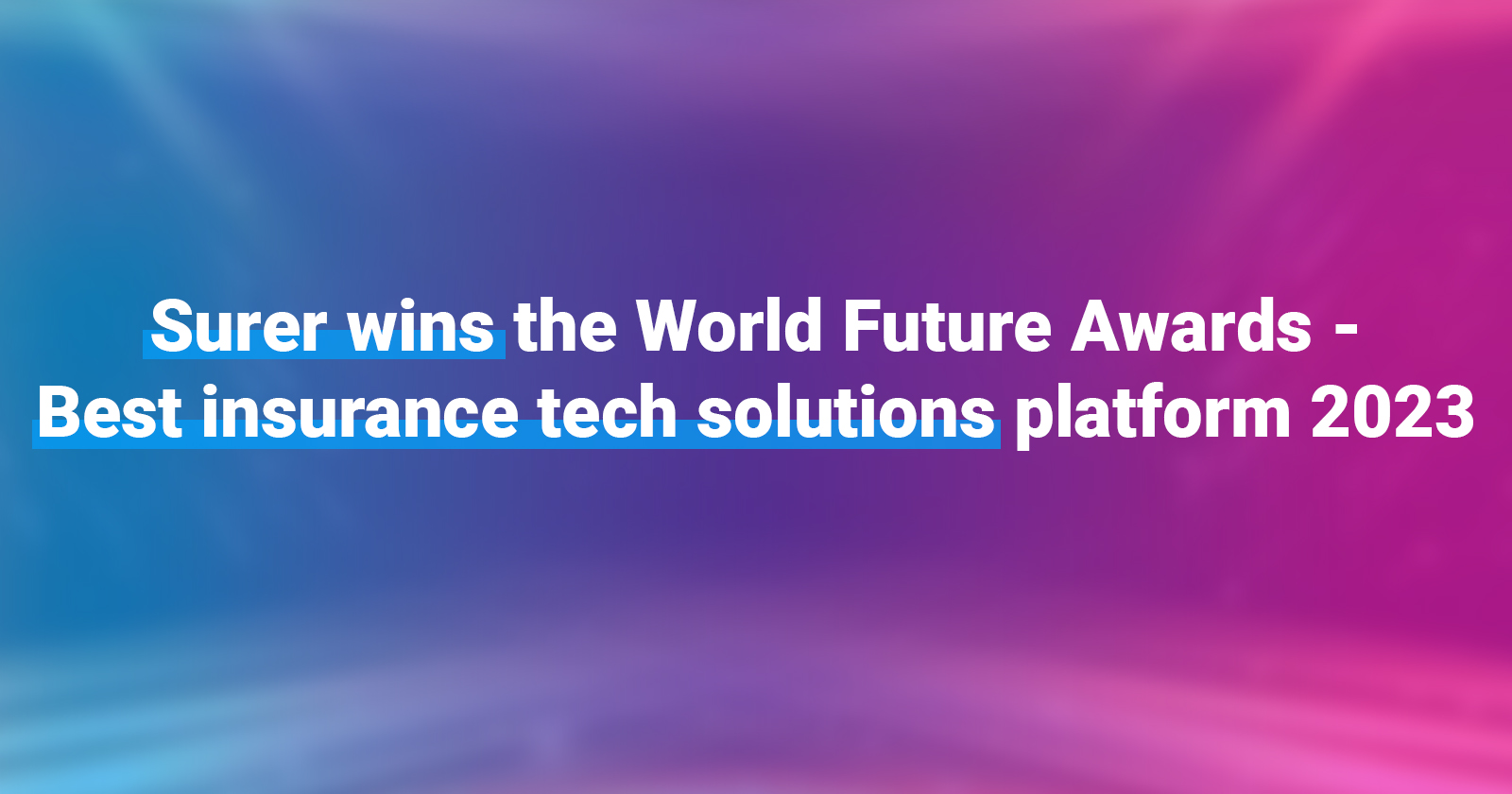 We are proud to share that Surer has won the award for Best insurance tech solutions platform for 2023 at the World Future Awards 2023!
The objective of these awards is to recognise the best products, software, and services that will transform the global economy and define the landscape of the future.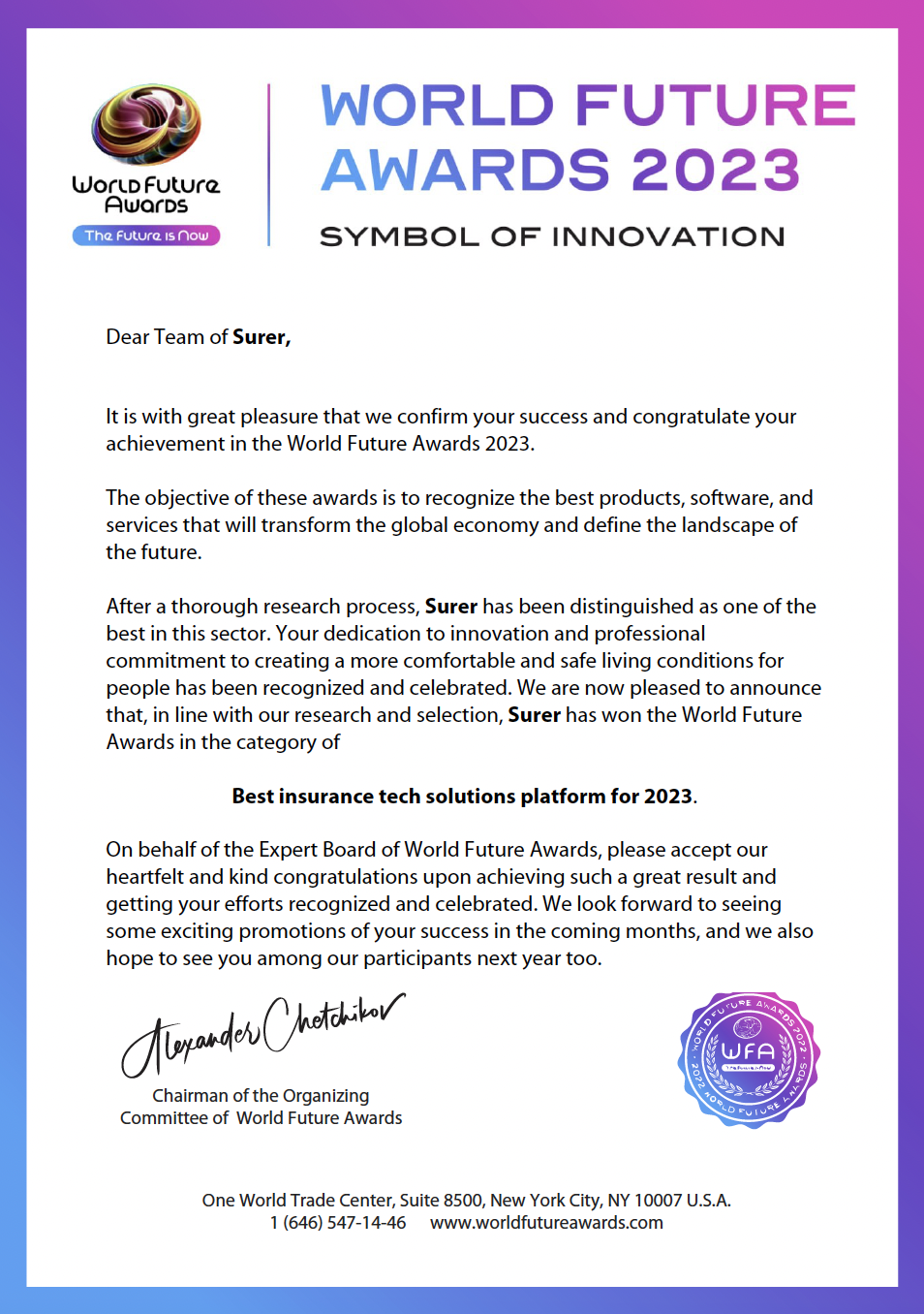 This award would not have been possible without the valuable input, feedback and time spent with us from our intermediary users and insurer partners.
Here's to continuous innovation to drive more win-win situations for the industry!
Are you an Insurance intermediary? Sign up for free now!
It is fuss-free. No credit card or payment required.
SIGN UP NOW
Subscribe to our Telegram channel to get the most insightful articles delivered to you automatically!
Join Telegram