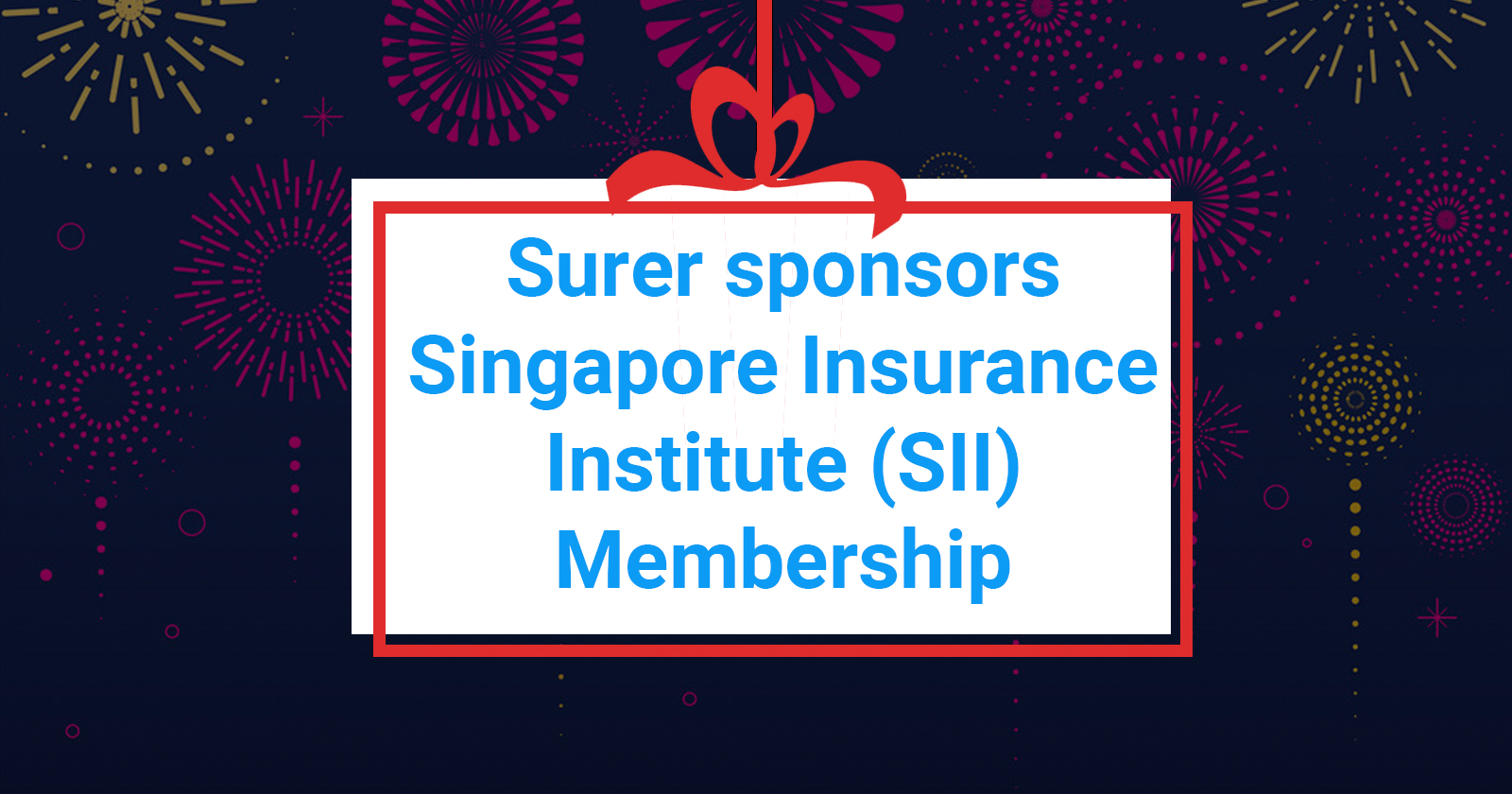 As we all gear up for 2022, Surer would like to give insurance intermediaries an added boost by sponsoring 6 x 1-year SII membership to insurance intermediaries keen on being a Singapore Insurance Institute member.
Singapore Insurance Institute (SII) is a members' institution for Professionals in Insurance and Financial Services.
The SII is a non-profit organisation with the mission to promote Professionalism in Insurance and Financial Services.
As a SII Member, the benefits you enjoy are:
Network opportunities with senior executives in the industry
Interact with like-minded peers
Attend exclusive members-only events
Enjoy discounted rates for SII events
Attend technical workshops to enhance your technical knowledge and skills
Attend seminars and conferences to broaden your professional knowledge
Get updates on industry developments
Participate in programs to accelerate your career development
Attend career seminars targeted at students and young professionals
Be a part of exchanges with fellow international professional bodies
Take part in professional networking and charity events
Enter the lucky draw now!
Be a part of Singapore Insurance Institute's community today – simply fill out the form below by 19 January 2022, 1700hrs and we will select 6 lucky winners!
Are you an Insurance intermediary? Sign up for free now!
It is fuss-free. No credit card or payment required.
SIGN UP NOW
Subscribe to our Telegram channel to get the most insightful articles delivered to you automatically!
Join Telegram