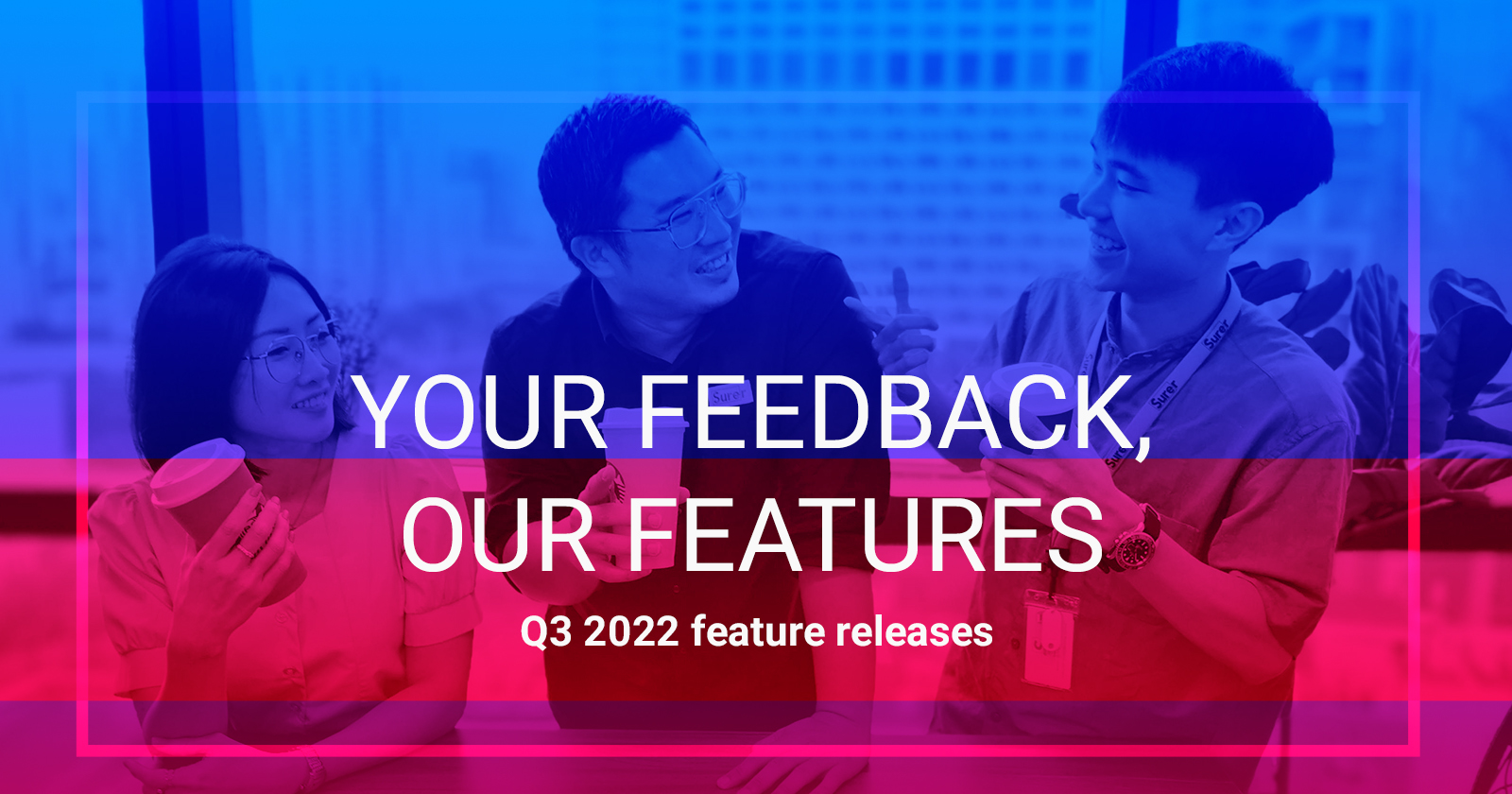 The third quarter of 2022 was definitely an eventful one with multiple feature releases!
Following the excitement of the launch of the new version of Surer in May, the team capitalised on the extensibility of the new tech stack to quickly iterate on or built new features based on the feedback of our growing user base. (2x in three months since we launched the new version – thank you for your support our dear intermediary users!)
Here's a look back on Q3 and the features that were released!
Want to learn how to unleash the potential of your Surer account?
My Proposal Templates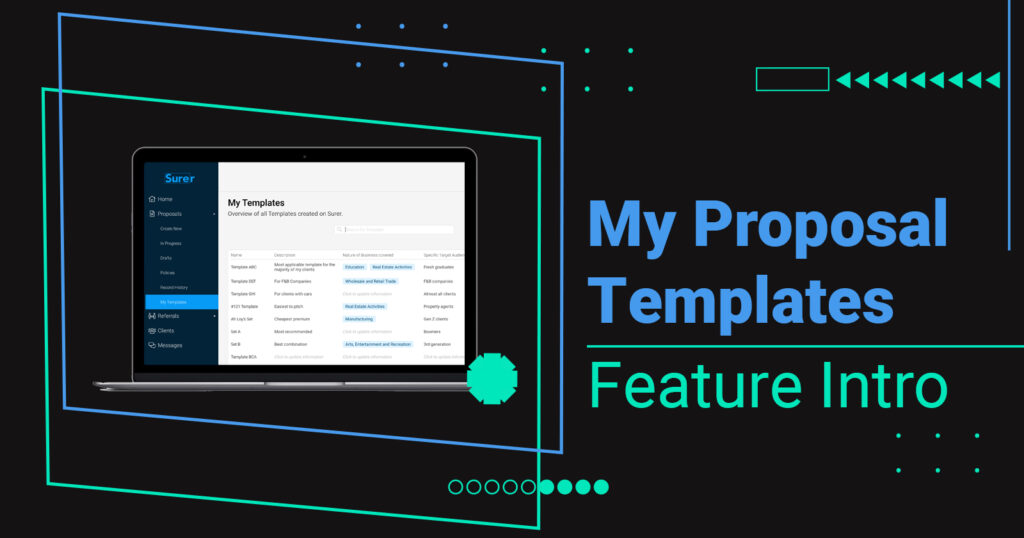 Surer users can now create proposal templates that they can reuse over and over again – this is especially useful if you are an intermediary who creates a lot of proposals with the SAME information but for different clients.
For example, if your proposal for a Foreign Domestic Worker Insurance product is always created with the same few variations of risk and sums insured, instead of always having to repeat the process of selecting the same options every time you create a new proposal, you can now just create them off a template that you create ONCE!
Find out more about this feature >>>
Client bulk upload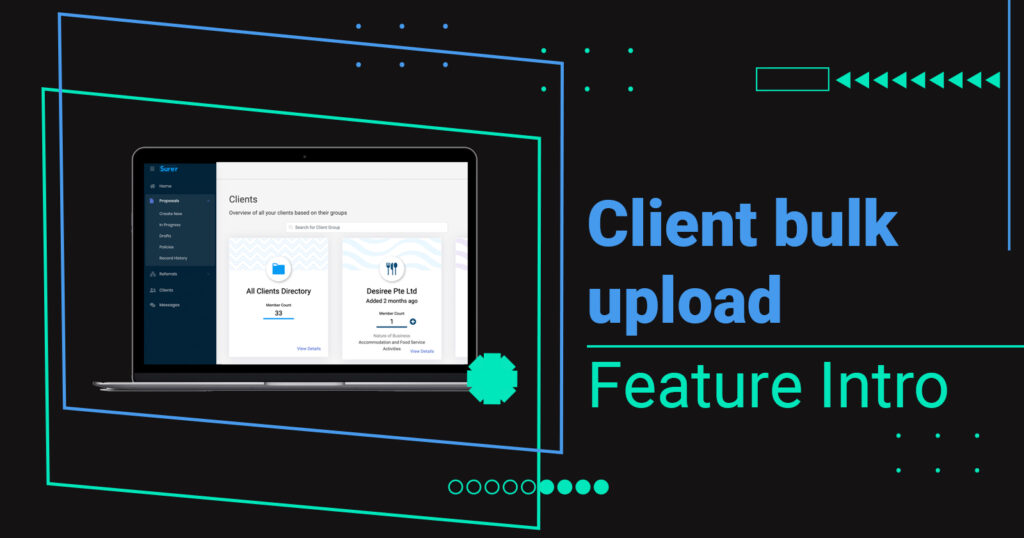 Intermediaries can now easily port all their client information (as required for a proposal to be created on Surer) by uploading an excel spreadsheet!
Simply download the excel file template that we have provided and fill the information out accordingly. Next, upload this excel file and all your clients will be 'created' and available for selection on Surer!
Find out more about this feature >>>
Policy creation directly on Surer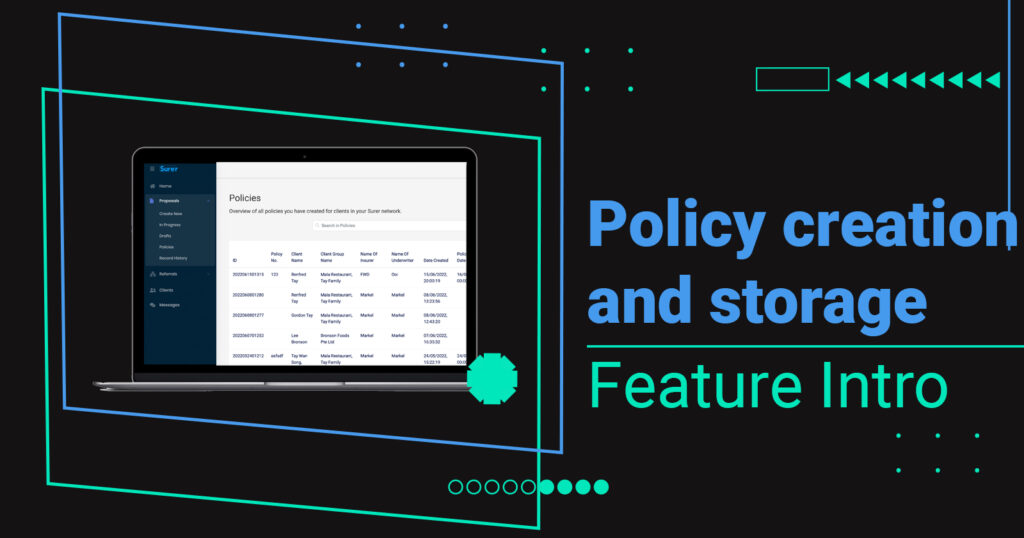 This new feature allows intermediaries to be able to create their policies directly on Surer!
The process is essentially the same as creating a proposal – the only difference is that you do not need to go through the process of getting a quote since you already have it.
Find out more about this feature >>>
Recommendations on quotes for clients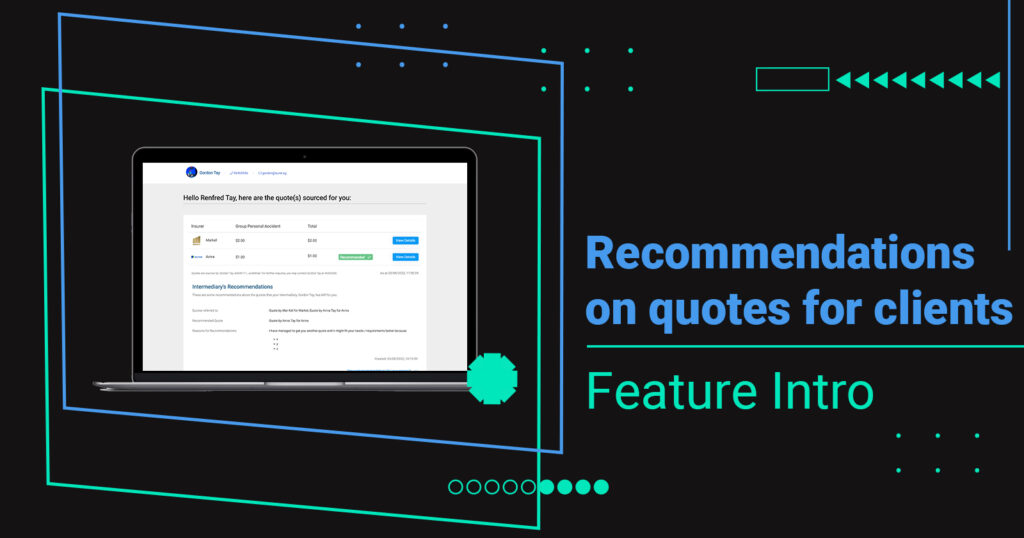 This upgrade is done in recognition of the feedback on how we can improve this feature!
Intermediaries are now able to add recommendations to the quotes that they shortlist to digitally share with their clients!
Find out more about this feature >>>
No-code Product Builder (for Insurers)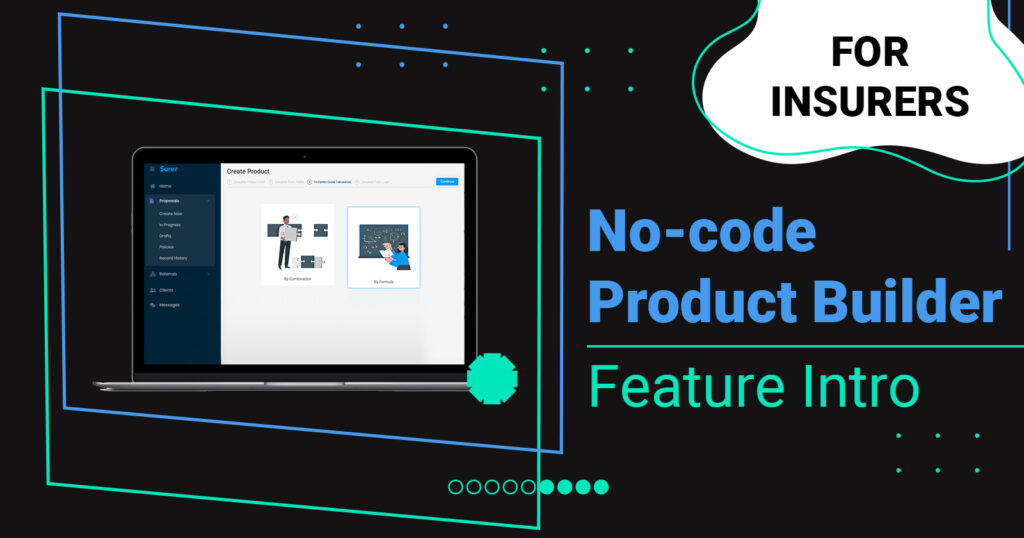 While we have instant quote products that are directly integrated (via API) with insurers' systems, we have also learnt the importance of being able to showcase their products in a faster, less complicated way – essentially in a 'no code' manner.
After much research and conversations with insurers, we are proud to have developed this feature where insurers can provide us with product information in any format and we can take this and recreate their products while supercharging it with an instant quote functionality!
Find out more about this feature >>>
Business Analytics (Lite)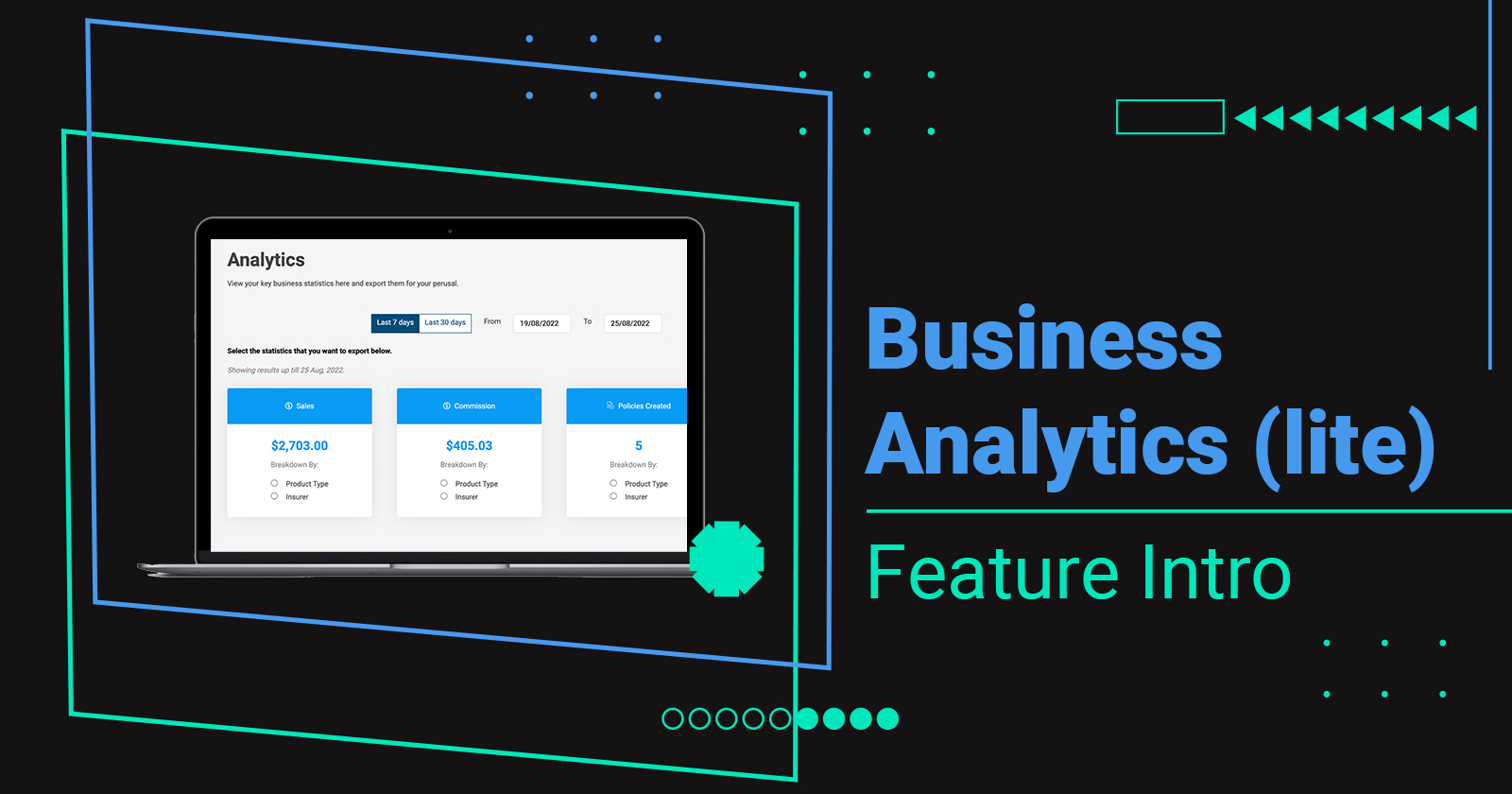 We know there can be a lot more done to this feature to provide more insights thus we are calling this a 'Lite' version! While iteration work is underway, here's sharing what users can get out of their Business Analytics (Lite) feature.
Users will be able to get an overview of 3 key metrics:
Sales i.e. the premiums worth of policies that have been sold in the selected date range
Commission
Policies created
These metrics can be further broken down into two levels – by product type and Insurer – and available for downloading as an excel report!
Find out more about this feature >>>
Other feature upgrades
Branding for all digital interfaces with clients will showcasing intermediaries' profile and contact details
On Surer, intermediaries can interact with clients in two ways
Digitally co-create a proposal with clients – the smarter way to conduct KYC 
Share quotes digitally with clients
In both cases, the feedback was that it will be further opportunity for the intermediaries to build branding.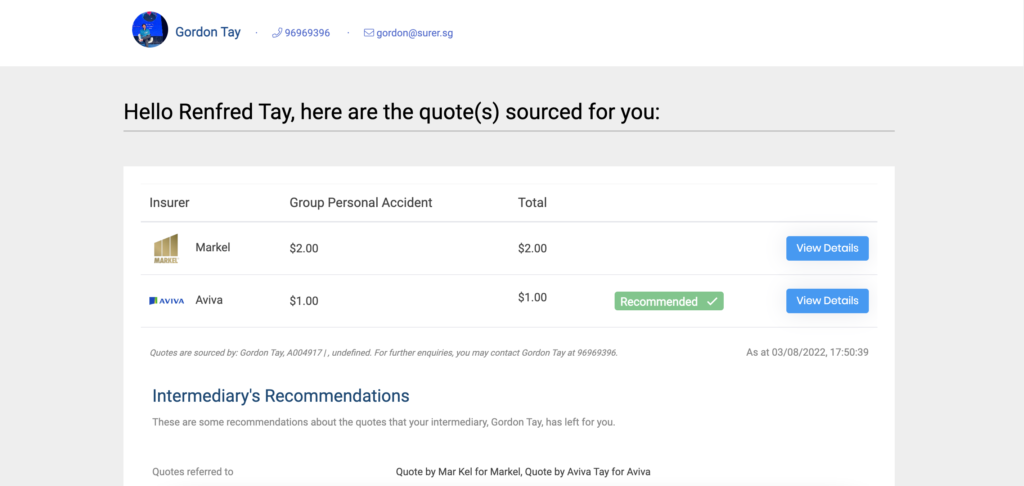 Intermediaries'  profile image and contact details are now shown right at the top of these digital interfaces.
Clients can now easily get in touch with intermediaries in the context of the links that were shared with them!
Policy Scanner
Given that General Insurance, as its name suggests, involves a broad spectrum of products and product lines, this was always going to be a huge undertaking.
Huge undertaking does not mean we ignore the feedback!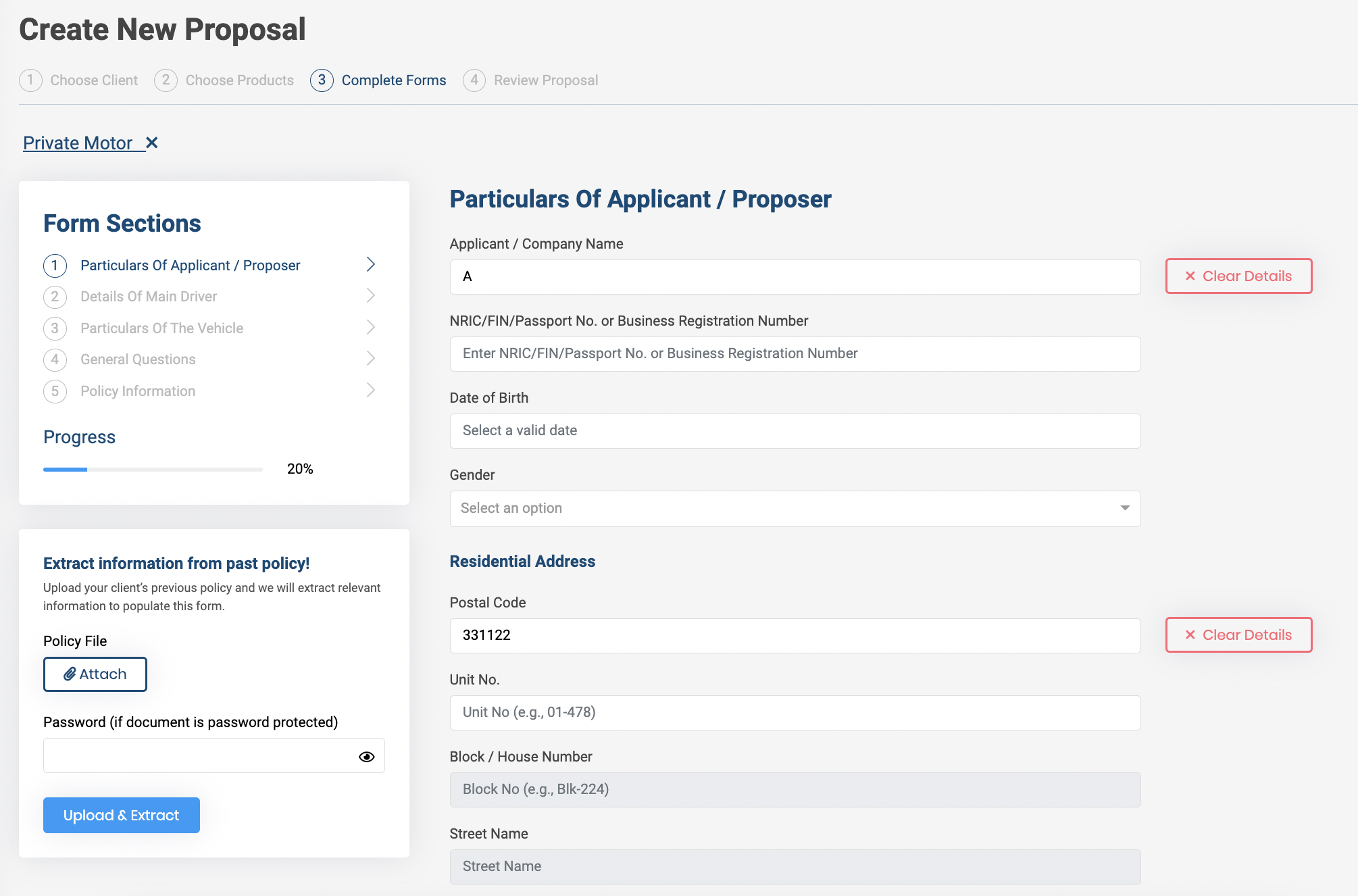 What we have done is to start with a specific product (which also reflects the biggest volume of transactions on Surer) – Motor Insurance – and build intelligence around our policy scanner for the purpose of Motor Insurance policies.
Users will notice a widget that allows them to upload a pdf version of the Motor Insurance policy in the proposal creation form for Motor Insurance. Once done, the system will identify and extract information relevant to the proposal form and automatically populate those fields!
Uploading excel spreadsheet to bulk create insurer and underwriters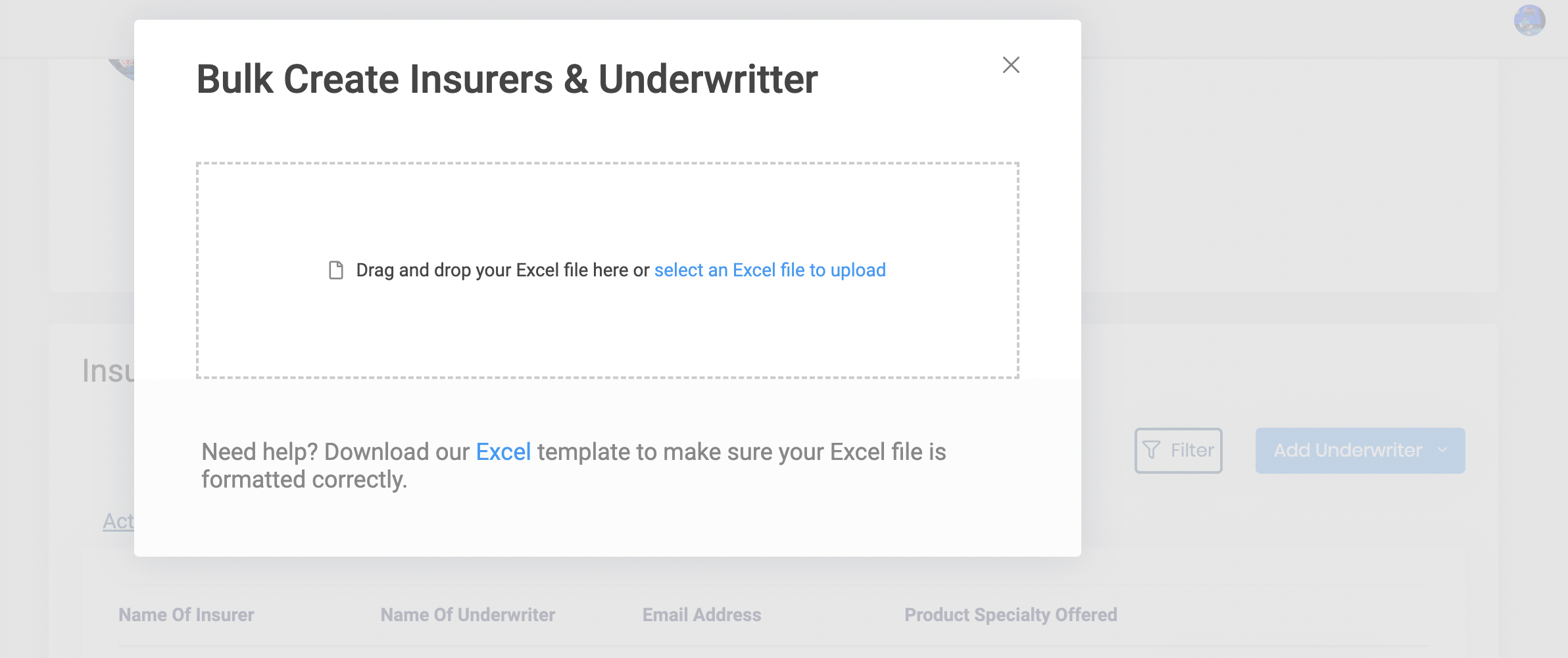 Users will notice a new function where they can simply upload an excel spreadsheet and we automatically generate and include your insurers and underwriters into your profile.
We have provided a template spreadsheet that can be downloaded and used as well to save users time and potential for mistakes!
Indicate 'Area of Specialisation' to boost chance of being included in other intermediaries' Referral Circle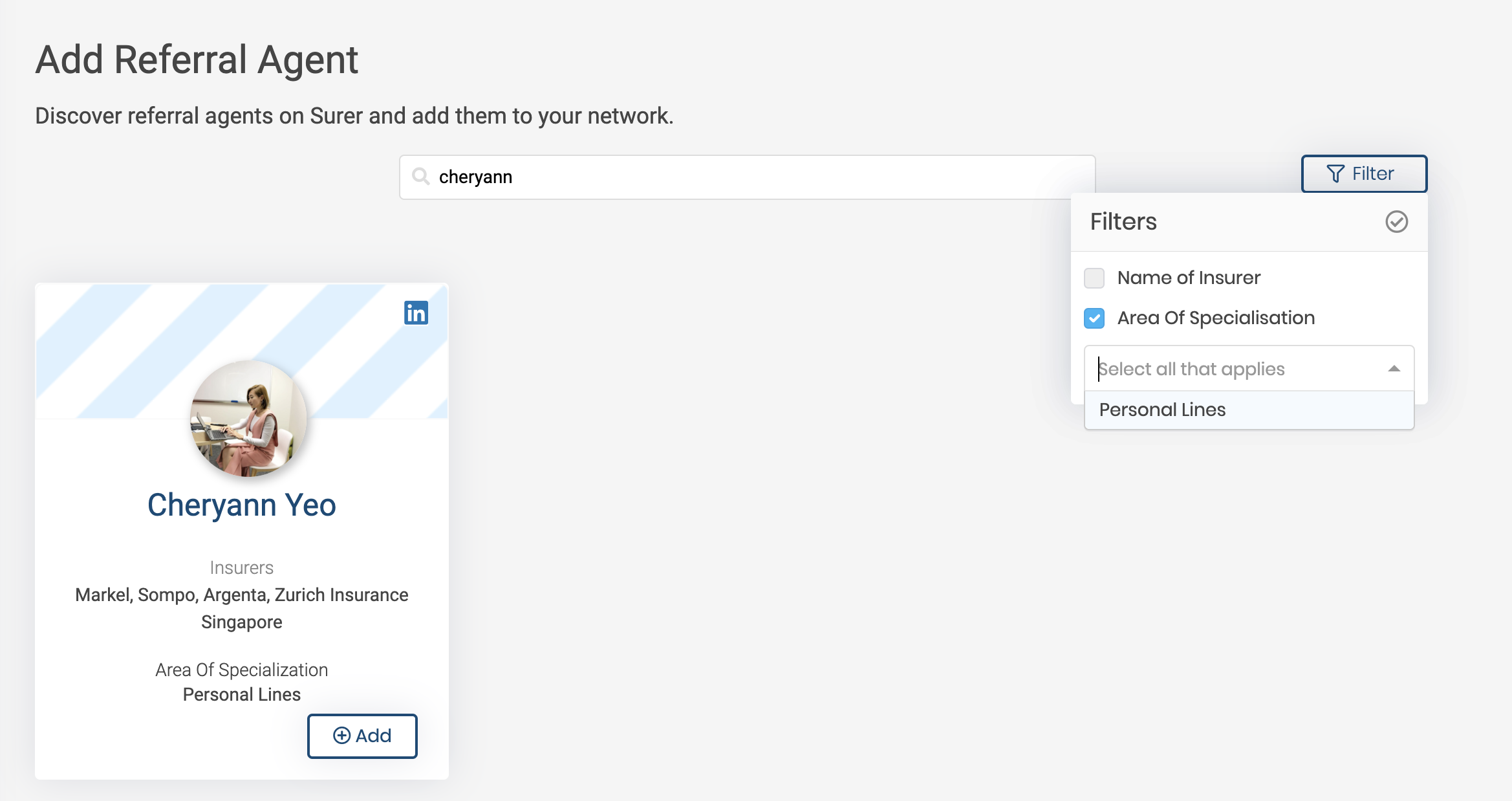 This is really just the beginning of how we envision helping intermediaries build up their profile on Surer for the purpose of collaboration and something big that we are working on that cannot be shared for now!
Intermediaries can now indicate their specialisation in their profile and show up when other intermediaries filter their search criteria when looking for someone to include for a Referral.
—
Our promise to our users is that we will never stop improving and enhancing Surer.
There will always be room for improvement and we intend to keep chipping away…
So, keep the feedback coming!
Are you an Insurance intermediary? Sign up for free now!
It is fuss-free. No credit card or payment required.
SIGN UP NOW
Subscribe to our Telegram channel to get the most insightful articles delivered to you automatically!
Join Telegram