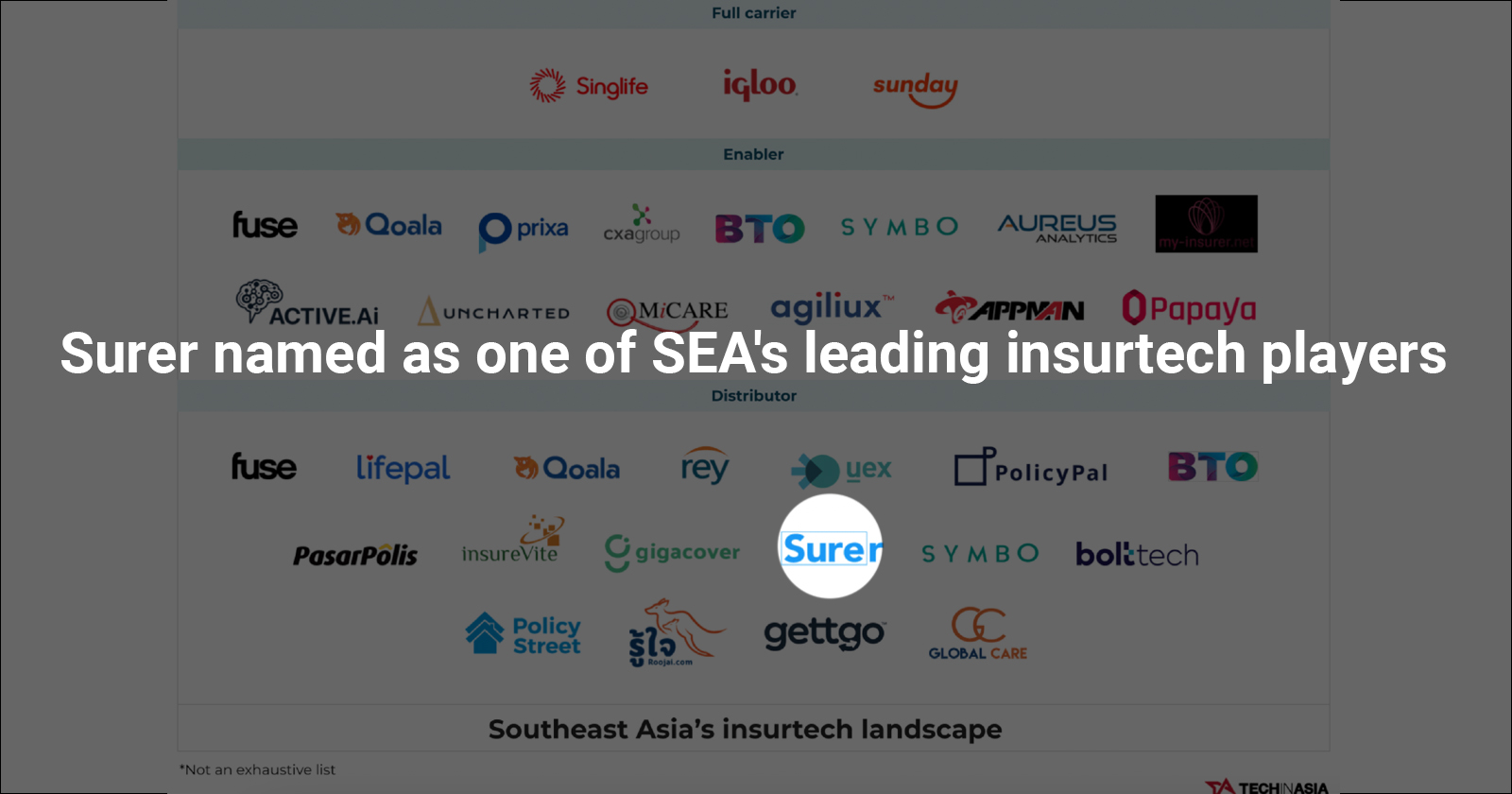 We are proud to share that we have been listed as one of SEA's leading insurtech player based on this article by Tech In Asia!
Here's an excerpt:
Compared to other areas of Southeast Asia's fintech scene, the insurtech industry has attracted less attention as it is traditionally dominated by a handful of big players.
According to a report from technology consulting firm Capgemini, the insurtech market can be divided into three segments: full carriers, distributors, and enablers. This visual story has adopted the Capgemini report's categorization.
Full carriers both develop and distribute insurance products, and most traditional insurance companies fall into this category. Distributors ensure that insurance products find their way into the hands of consumers (whether individuals or businesses), while enablers provide incumbent players with technology to enhance their operations.
Because of the low barriers to entry and less onerous licensing requirements, most Southeast Asian insurtech companies are either distributors or enablers. Designing a marketplace to sell products, for instance, does not require an insurance carrier license.
However, full-stack insurance carriers own the entire value chain and have more flexibility with the products  that they can offer customers. That's why insurtech firms and their investors are leaning towards this model.
Read the full article here on Tech In Asia
Are you an Insurance intermediary? Sign up for free now!
It is fuss-free. No credit card or payment required.
SIGN UP NOW
Subscribe to our Telegram channel to get the most insightful articles delivered to you automatically!
Join Telegram