SURER ANG POW GIVEAWAY
To celebrate Chinese New Year, Surer is giving away Ang Pows containing a FREE PERSONAL WEBSITE for all insurance intermediaries!
Claim your red packet by 30 Jan '23 now!
Sign up to the new and improved version of Surer for FREE now
Join the Surer digital insurance ecosystem
Surer harnesses the power of insurtech to automate workflows and network dealings within its digital insurance ecosystem to help intermediaries and insurers close more deals faster
Insurers distribute products better with Surer
Insurers can sell more, distribute products better and drive recruitment efforts with more efficiency with Surer and our multiple solutions.
Supercharge your insurance business with our tech
Surer is a cloud-based insurtech platform with a digital ecosystem of intermediaries and insurers. It provides tech solutions to help orchestrate the network in the insurance industry enabling insurance intermediaries to close a deal with greater speed and allows insurers to distribute their product with better efficiency..
I am an insurance intermediary
Close more deals faster by automating administrative tasks and
supercharging your quote-sourcing process 
cougar dating chicago
Hear what our users have to say!
Digital Personal Assistant
All of us deserve our own personal assistant – intermediaries especially! Get your very own digital personal assistant with Surer and never miss a beat when it comes to outstanding tasks, recent activities and sales tracking!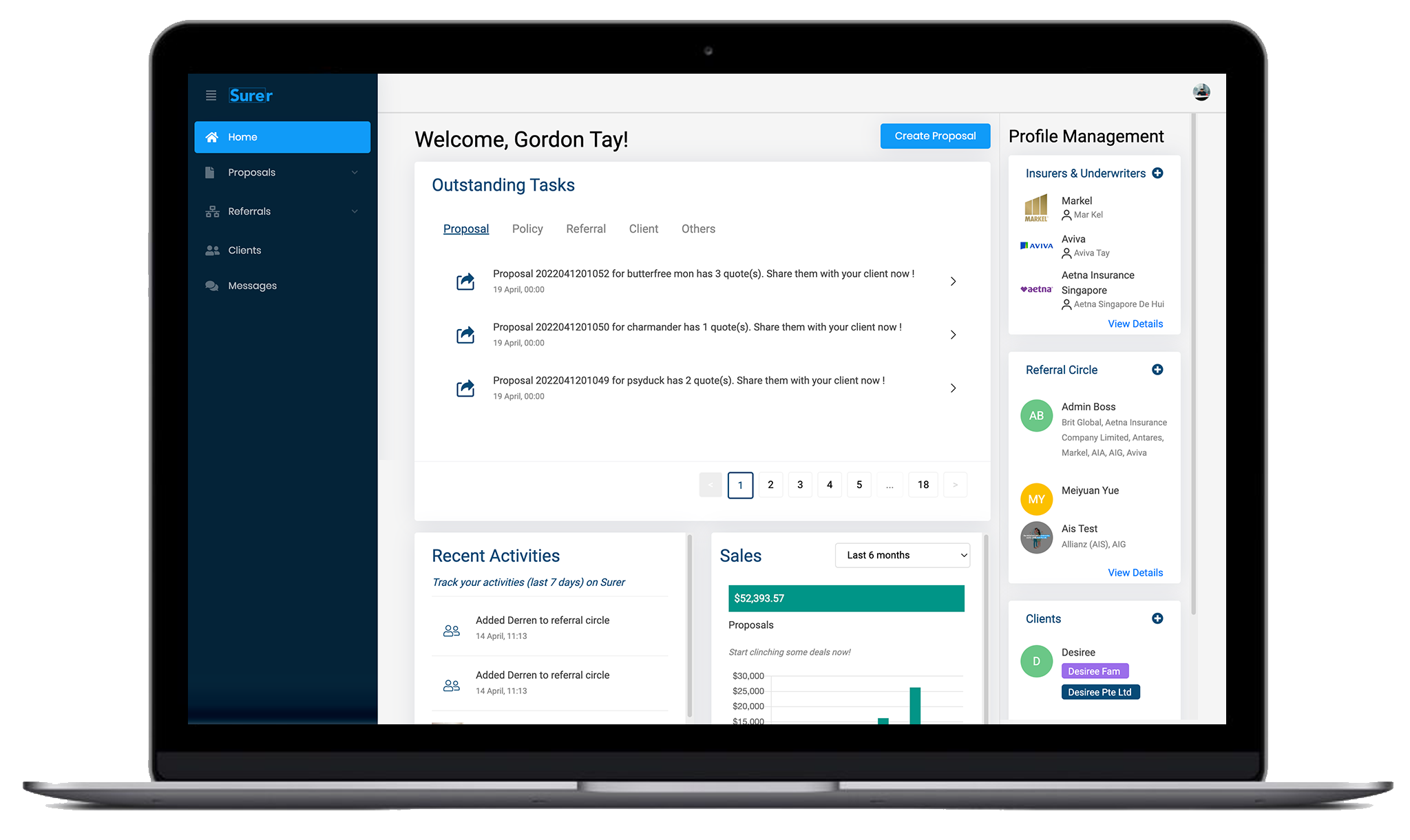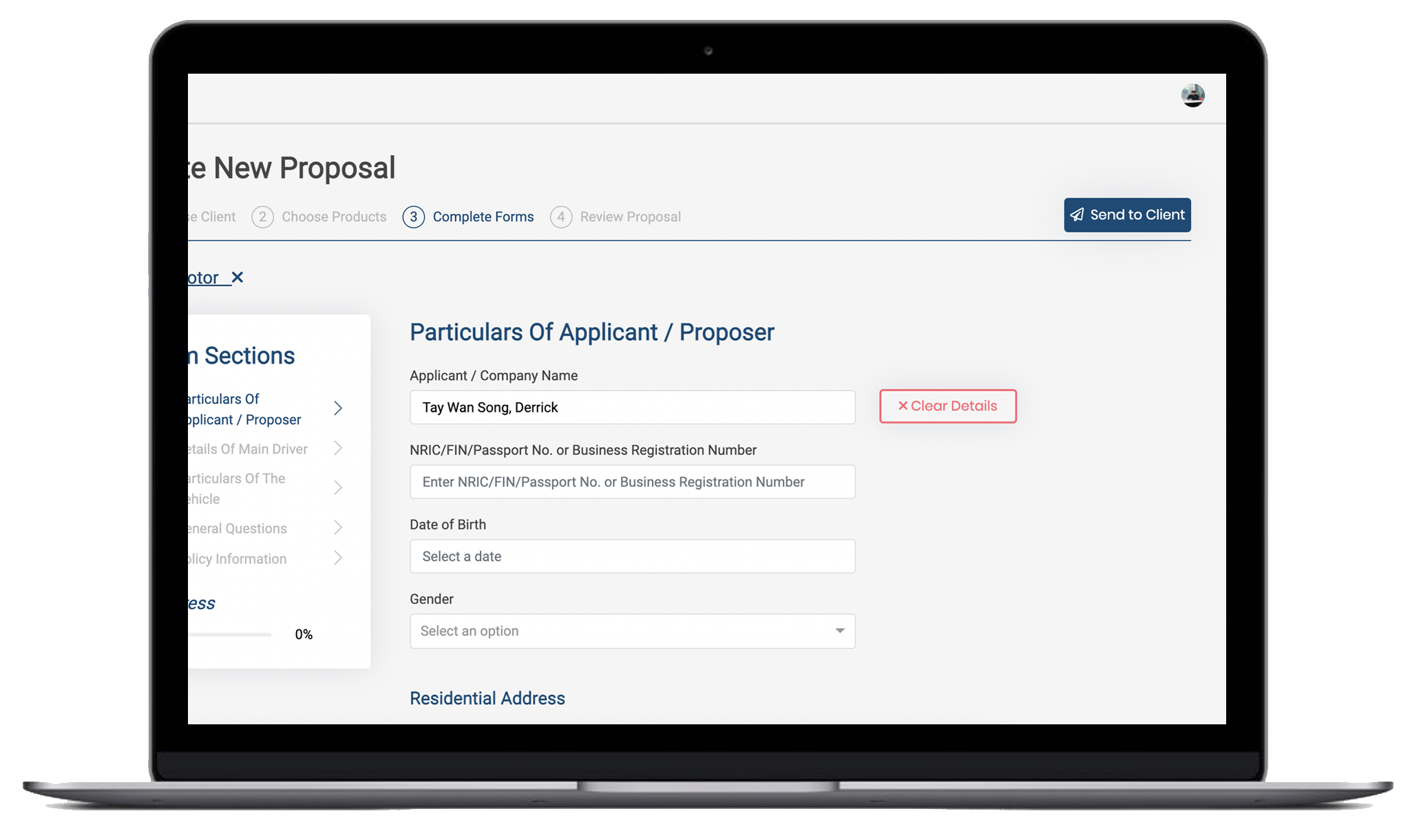 Smarter KYC process with proposal co-creation feature
The KYC process for General Insurance can differ greatly from product to product. Surer's proposal co-creation feature allows you to pick from over 50 insurance product forms to co-create with your clients digitally!
Instant Quotation
First-of-its-kind product marketplace built solely for insurance intermediaries to gain access to and get insurance quotations INSTANTLY.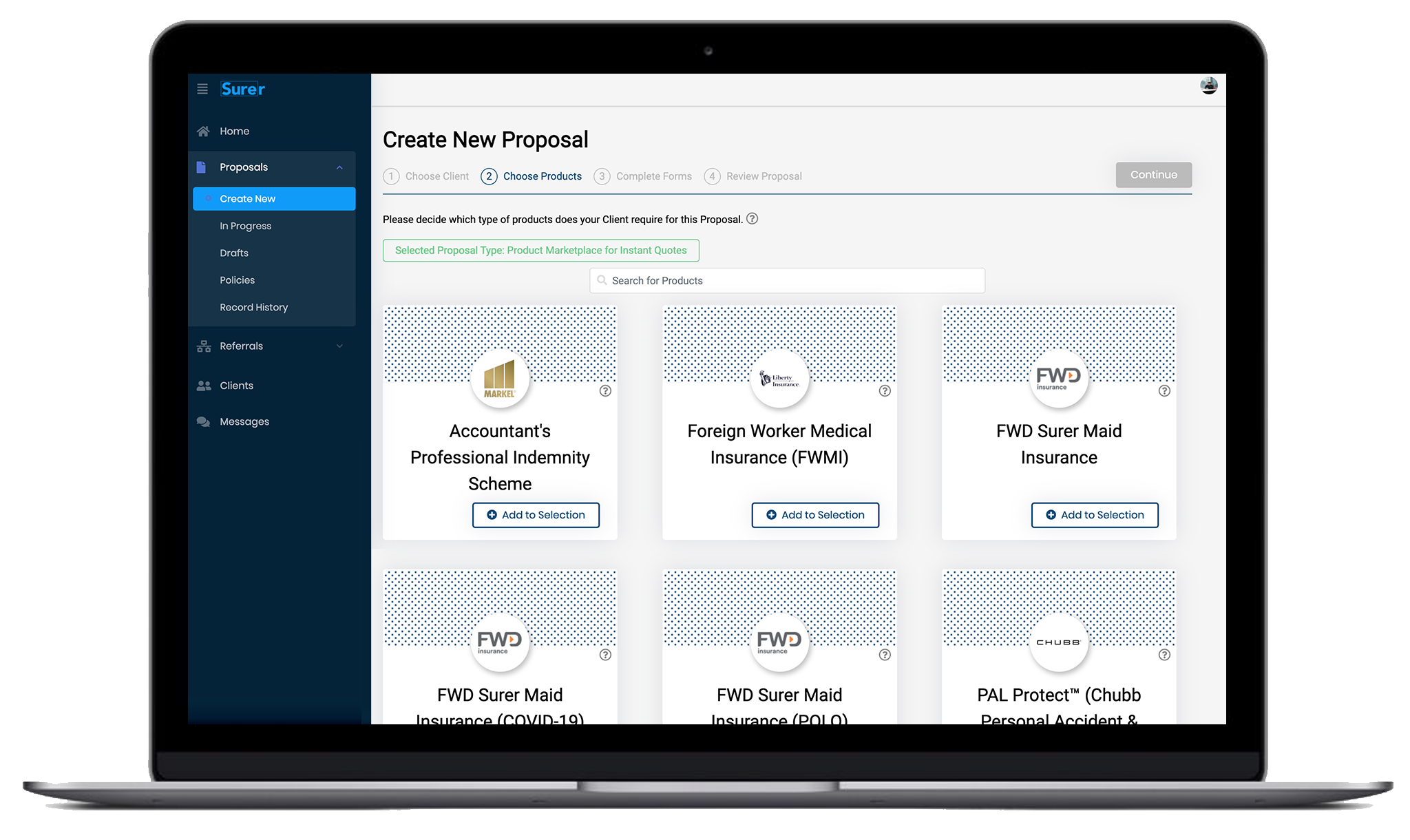 CRM tool built specifically for insurance intermediaries
Get an integrated Customer Relationship Management tool to facilitate industry-specific needs like, premium collection status, policy renewal reminder and "one-click" policy renewal process.
Deal tracking, done digitally
Stop wasting time on manual work. Surer helps digitise the entire workflow, from proposal creation to policy management while you will be notified of any happenings along this process.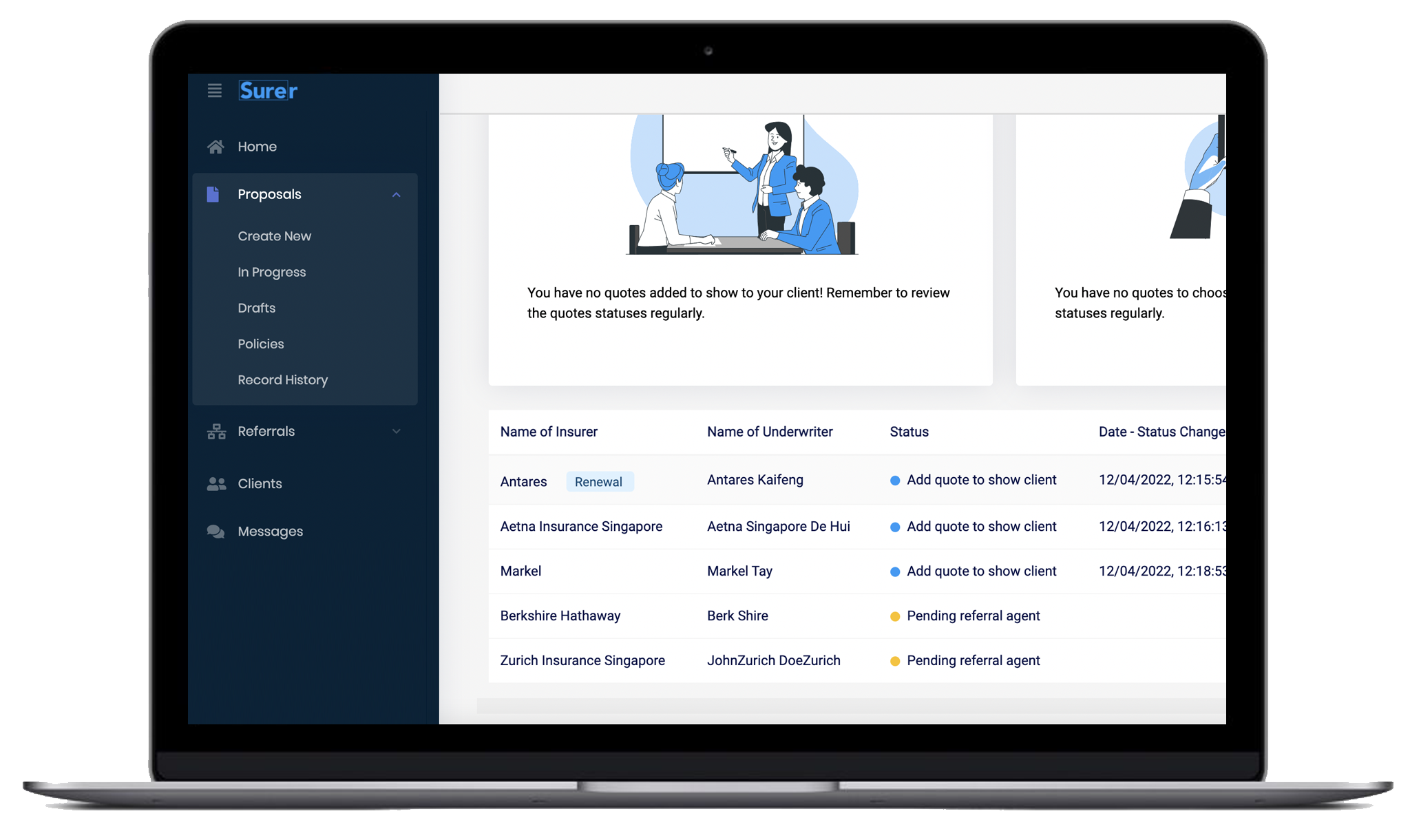 Sign up now for FREE
No fees, no gimmicks. Sign up and supercharge your business now!